A Renegade Kid-developed kart racer and a zombie torture simulator (snicker) are heading to 3DS.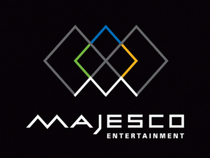 Majesco Entertainment announced today that they will be releasing both Pet Zombies in 3D and Face Kart: Photo Finish exclusively for the 3DS. In Pet Zombies in 3D, players will have the choice of caring for - or deviously tormenting - human zombies. Face Kart: Photo Finish will feature arcade-style racing and multiple uses for the 3DS camera.
Renegade Kid, developer of the DS first-person shooters Moon and Dementium II, is creating Face Kart: Photo Finish. Steering in the game is handled by physically tilting and twisting the 3DS. Robust camera options include the ability to map your face on an avatar or place your favorite picture over a power-up or landscape. There will be over 20 tracks, and numerous ways to customize your racing avatar.
Pet Zombies in 3D may be the very first pet simulator in which players can care for undead humans that crave brains for sustenance. The pet zombie game is being developed by 1st Playable Productions, a company that specializes in creating games for kids, but who also ported the first Puzzle Quest to Nintendo DS. Players will have a variety of ways to customize their decaying friends, including arranging their facial bones in gruesome ways and changing their clothing. Multiple activities will utilize the system's built-in accelerometer, including one where a zombie head is rolled through a maze by tilting the system.
Pet Zombies in 3D and Face Kart: Photo Finish will hit store shelves this fall.