The producer of the series hints at the possibility.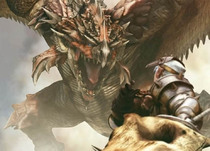 Capcom's Monster Hunter producer Ryozo Tsujimoto recently made some comments to Gemaga magazine regarding the series' prospects in 2011. Most interesting was an indication that the franchise might be heading to Nintendo's new 3DS handheld.

In the interview, which appeared in the December 27 issue of the magazine, Tsujimoto mentioned that 2011 will be especially exciting thanks to the introduction of new hardware. He noted the 3DS' impending release, admitting that "the right time to switch [the series] to new hardware is coming as well".

The Monster Hunter series - which is wildly popular in Japan - arrived on Wii last year in the form of Monster Hunter Tri. While Tsujimoto's comments are in no way a confirmation of Monster Hunter releasing on 3DS, the fact that Capcom is already throwing its support behind the system (with big-name titles from the Street Fighter and Resident Evil franchises, no less) bodes well for the series coming the system.



Thanks to BlackNMild2K1 for the news tip!