Nintendo will be privately showing the 3DS to press.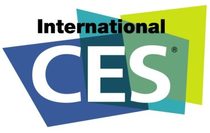 Nintendo will be demonstrating the 3DS in private at the International Consumer Electronics Show (CES) in Las Vegas this week.

A Twitter post from Rich Gallagher (@Gallagher_Rich), a self-titled "PR Guy" for Golin Harris' Nintendo account, confirmed the 3DS would be on hand. He tweeted this morning that he would be "happy to show [Clayton Morris of Fox News] the Nintendo 3DS at #CES tomorrow. DM me for deets."

In a separate Twitter post, Gallagher confirmed that the 3DS demonstrations will be for the press only.
Back in November, CES planners stated via a press release that Nintendo would be an exhibitor, which would have been the first time the company presented at the show in sixteen years. Later, the company explained that it was a mistake and that Nintendo would only be meeting in private.