Europeans can win the chance to play the handheld next month at the preview event.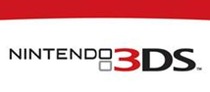 Official Nintendo Magazine have announced a contest for two readers to win the chance to attend the Nintendo 3DS preview event in Amsterdam on January 19 for hands-on time with the console. Entrants must submit a review of 400 words or less for any Nintendo game released in 2010.

Additionally, some Club Nintendo Europe members were contacted for a similar contest. The prompt this time is to write 500 words about why you would be the best ambassador for the 3DS.