Mega Man character designer to leave Capcom and subsidiary Daletto at the end of the month.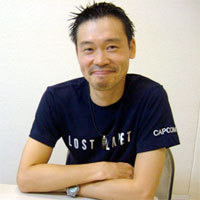 Keiji Inafune announced today that he will be leaving his position as head of research and development, and management groups at Capcom, and CEO of Daletto, an online games business subsidiary of Capcom effective from the end of October. Inafune has been with Capcom for 23 years.

Inafune believes that he is no longer effective at the requirements of a CEO for Daletto, and as for Capcom, he has achieved all that he can as a developer. He feels it means death for a creator to settle down.

Translated from Inafune's blog by Andriasang, "There was a chance that I could continue to be Capcom's power. I bet on that chance until the end. The means of both Capcom and myself to be happy. That was surely possible. However, now that chance is completely closed off."
He added, "Capcom must, from here on out, walk without me. I too cannot depend on Capcom," feeling that a future collaboration would not be possible.
His resignation from the company follows comments early this month when he said he hates his job and wants to retire early in an interview on Dead Rising 2, which he produced.

Inafune will be replaced by Jun Takeuchi, a longtime Capcom producer who has recently worked on Lost Planet 2 and Resident Evil 5.