The legendary Pokemon will be available through online download from October 15 to 30.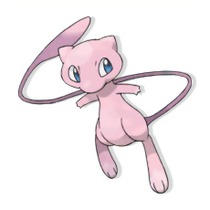 Nintendo and The Pokemon Company International are giving fans the opportunity to download Mew, the 151st Pokemon, to celebrate the 10th anniversary of Pokemon Gold and Silver.
To get Mew, you need to connect to the Nintendo Wi-Fi Connection and download the Pokemon using the Mystery Gift option. The Mew you will receive starts at level five with one move, Pound. He also comes in a Cherish Ball and has a Premier Ribbon.
The Pokemon will be available for download from October 15 to October 30.
Mew was last available in the United States in 2006 at Toys 'R' Us. Japan received a similar Mew in 2009 to mark their 10th anniversary of Gold and Silver.