The company's recent merger will allow "greater synergy" and strengthen the foundation of Atlus in Japan and the United States.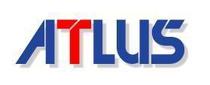 Atlus recently sent out an e-mail that contained a quote from Shinichi Suzuki, the president and CEO of Atlus USA, and should alleviate any worries about the future of the company following the announcement that Atlus Co. Ltd. was being absorbed into Index Holdings, the parent company of Atlus.
"We want to assure our fans and affiliates that Atlus remains in operation and will continue, as always, to support our beloved community with the finest quality game experiences possible," Suzuki said. "The Atlus-Index merger allows us to achieve greater synergy among the Index group companies and further strengthens the foundation of Atlus, both in Japan and here in the United States."
Atlus USA's next release is Etrian Odyssey III: The Drowned City for DS, which is due out on September 21.