EA Sports' vice president of football thinks that FIFA's biggest market is about to change.
Four years ago, the U.S. market was the fourth-biggest market in the world for FIFA titles. Fast forward to 2010 and Matt Bilbey, EA Sport's vice president of football, predicts that the U.S. market is about to move up a few spots.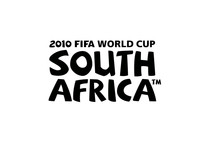 In 2010, EA Sports has managed to put one more soccer game than usual onto store shelves, that being 2010 FIFA World Cup South Africa, released across four platforms earlier this year. By the time the next FIFA title hits stores, Bilbey predicts that America will become the world's biggest market in terms of video game sales for football/soccer.
The 2010 FIFA World Cup in South Africa is currently underway. Assuming that the strong American team continues to do well, sales of FIFA titles may see sales spikes across the country.