Capcom's new Nintendo DS game is set to be released in just a few short months.
Today Capcom announced that their upcoming Nintendo DS, Ōkamiden, is set to be released on September 30 for ¥5,040. Early purchasers will be given the opportunity to pick up a special stylus and screen cleaner.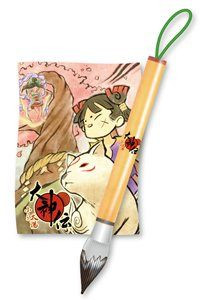 In addition to this promotion, Capcom is also preparing a special bundle containing a key holder, a two disc mini album, a novel, Ōkamiden ear phones, and an original box for this September, as well. This premium collection of Ōkamiden merchandise runs for ¥8,000.
Ōkamiden is set to be released in North America during 2011.