Nintendo is offering a 20,000 copy limited print of the DS Lite at Amazon now.
Late last week, Nintendo made available 20,000 copies of their white DS Lite with a pink ribbon emblazoned to the back of the top screen. The print is intended as support for breast cancer research with Nintendo contributing $5 per DS, or $100,000 in total to the Susan G. Komen for the Cure charity.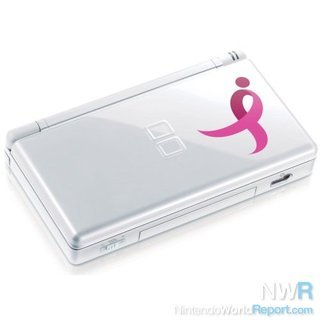 Nintendo has vowed that they will contribute $100,000 regardless of whether or not the limited print sells out. Those looking to show their support for breast cancer awareness and research can pick up one of the limited pink ribbon editions of the DS Lite for $129.99 at Amazon.com now.