The Sonic co-creator talks to us about his kiwis, tapping, 3DS, Kinect, sequels, and the future.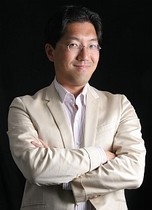 Back at E3 2010, we had the pleasure of interviewing Yuji Naka, known for creating Sonic the Hedgehog, Billy Hatcher, and NiGHTS. Recently, he formed his own studio, Prope, who developed Let's Tap, Let's Catch, and the recent XSEED release Ivy the Kiwi?. In the interview, we talked to Naka-san about the game's origins, Prope's past and future, and what he thought of the recently unveiled Kinect and 3DS.
Nintendo World Report (NWR): What is the inspiration behind Ivy the Kiwi?
Yuji Naka (YN): In the very beginning, it was just our young employees experimenting with a lot of ideas and this was one of them, and we thought there was a lot of potential here, so we expanded it to a full project.
As experienced as I am, I never would have thought of making an action game with the pointer system, but I think it's one of those ideas that just really works well. You can pull off some sophisticated moves using this system.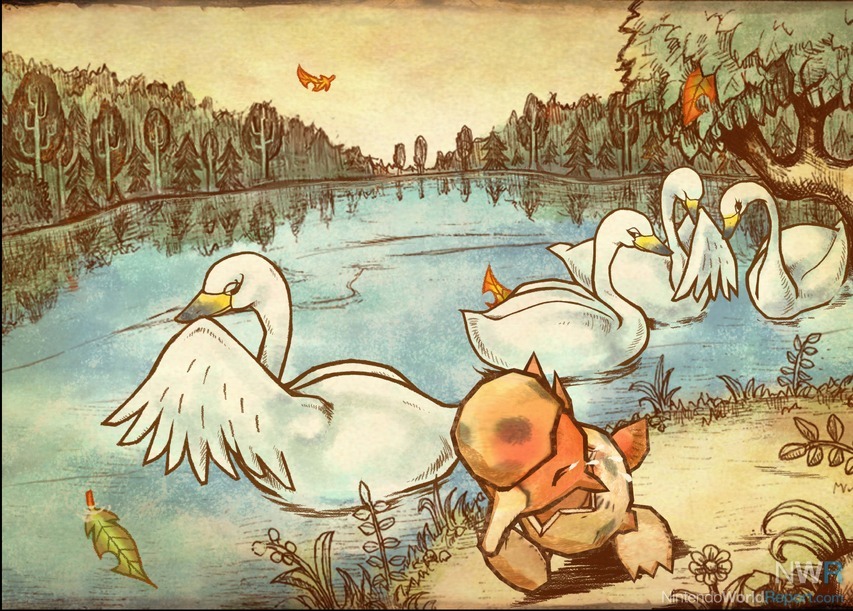 NWR: How did you settle on the final character design of the kiwi?
YN: Initially, we just had the idea of controlling the character indirectly, so we were looking for something that was vulnerable and couldn't really do much on its own, like a flightless bird. The idea of a kiwi was decided pretty early on for this reason. We wanted to have the "c'mon c'mon, you can do it!" feeling, and that's why we made her into a baby kiwi.
Also, I had my first son last year while we were creating the game last year, and I had the emotional attachment where I wanted to make the character into a baby.
NWR: Did you design the character?
YN: (laughs) No, no, I can't draw. I wish I could. Back in the Sonic days, I was the main programmer so I was never involved in the design part, outside of programming that is. I don't program anymore, though I wanted to in Ivy the Kiwi.
NWR: What was your role during the production of Ivy the Kiwi?
YN: I was involved in overall direction, but the main focus was in game balancing, so I played a lot of it, more than any other recent title that I've produced in years. If you guys think it's a little difficult, it's because game balancing is way too difficult.
NWR: Now that Kinect and Move are almost out, what do you think of the future of controller inputs?
YN: I think they are still in the realm of expansions of the Wii Remote, so I don't think there is anything too innovative yet. I am interested in Kinect, but I still want to see more new ways to control.
NWR: What do you think about the 3DS?
YN: To be honest, the 3DS was better than I expected. It has a lot of things that I was looking forward to, like motion controls. I definitely want to create something for that system.
NWR: Are there any other games that Prope is working on?
YN: Right now we are working on two console games and one iPod/iPhone game. One of the console games has something to do with the sky, and it is a new IP that we are working on. I can't announce it officially, but there are some of my people showing it discreetly at E3 2010.
NWR: Do you plan to keep on making games for Wii, or will you branch off to PlayStation 3 or Xbox 360?
YN: For consoles I can't really say. Moving forward, I think it is imperative for our development company to move beyond what we've been working on.
NWR: Is there any potential for more games in the Let's Tap and Let's Catch series?
YN: I was very happy with the Let's series. It really experimented with the controls. It's still gesture-based, but you could do really cool things with it. However, the game sales weren't stellar, especially in North America. I think it'd be a good idea to continue the series, but it's hard to justify it after the sales of the two games.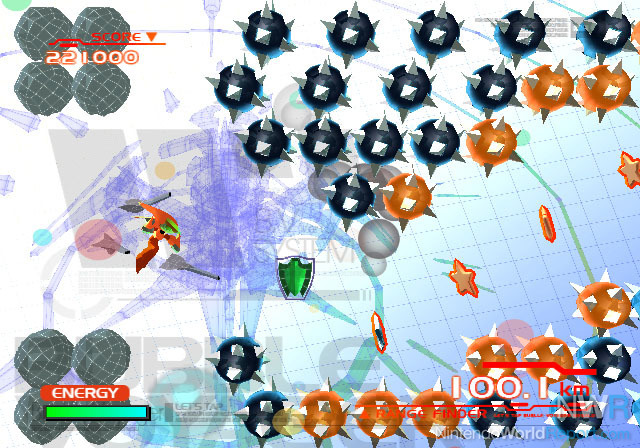 NWR: What is the challenge in developing a game for a Japanese and North American audience?
YN: For myself, dating back to the Sonic days, I always tried to make a game that would appeal worldwide. In all of my games, I always try to make them appeal to everyone.
NWR: How do you feel about what Sega's been up to with the characters you worked on or helped create?
YN: Right now, it's hard for me to go back and revisit a previous title. Part of the reason why I created Prope was to create a new IP that could compete with Sonic and Nights, and Ivy is one of the ones I created. As a creator, I'm always looking to something new. At this stage in my career, I don't see myself going back to the old stuff.
I always want to create something new, and while it was fun nurturing Sonic for all those years and see how he grew; most of what I saw around E3 were sequels. I'm not saying sequels are bad, but for me as a player, I always enjoyed playing a brand new game, wondering what kind of game it was going to be and what kind of character is in it. I love passing on that experience to other gamers.
Thanks to Naka-san, XSEED's Jimmy Soga, and OnePR's Kyla Keefe!