A bizarre manga presentation, free-form drumming, and classical music collide!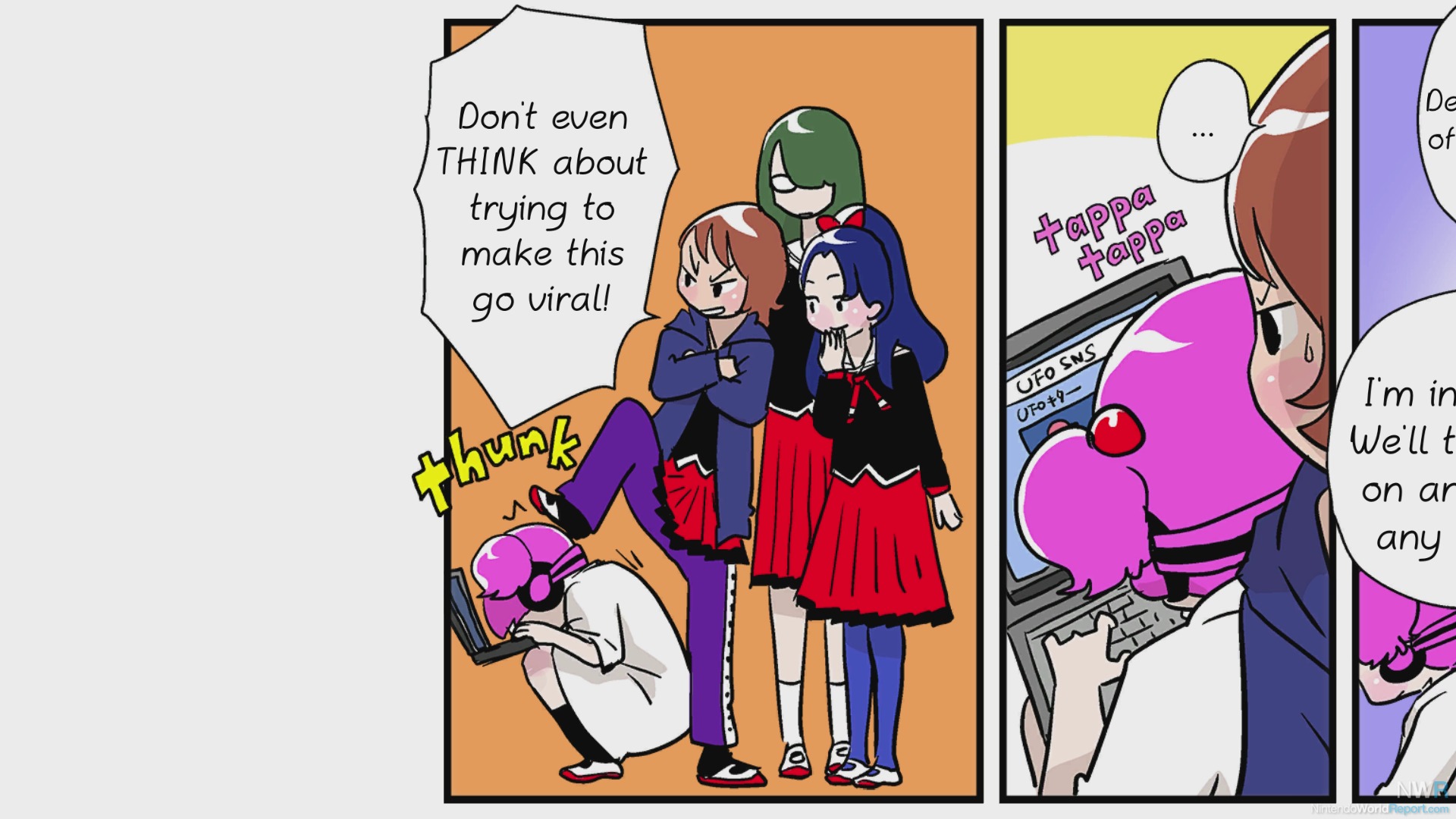 Gal Metal is a quirky Japanese rhythm game in which you play as the drummer of a metal rock band with your classmates to fight off an alien invasion. The bonkers story is presented in a manga style, and involves body-swapping, school clubs, and unexpected references to NASA history. It's amusing, but ultimately superfluous to the game mechanics themselves, which are focused on your listening to the music and creating your own sequences of drumming patters with the joy-con.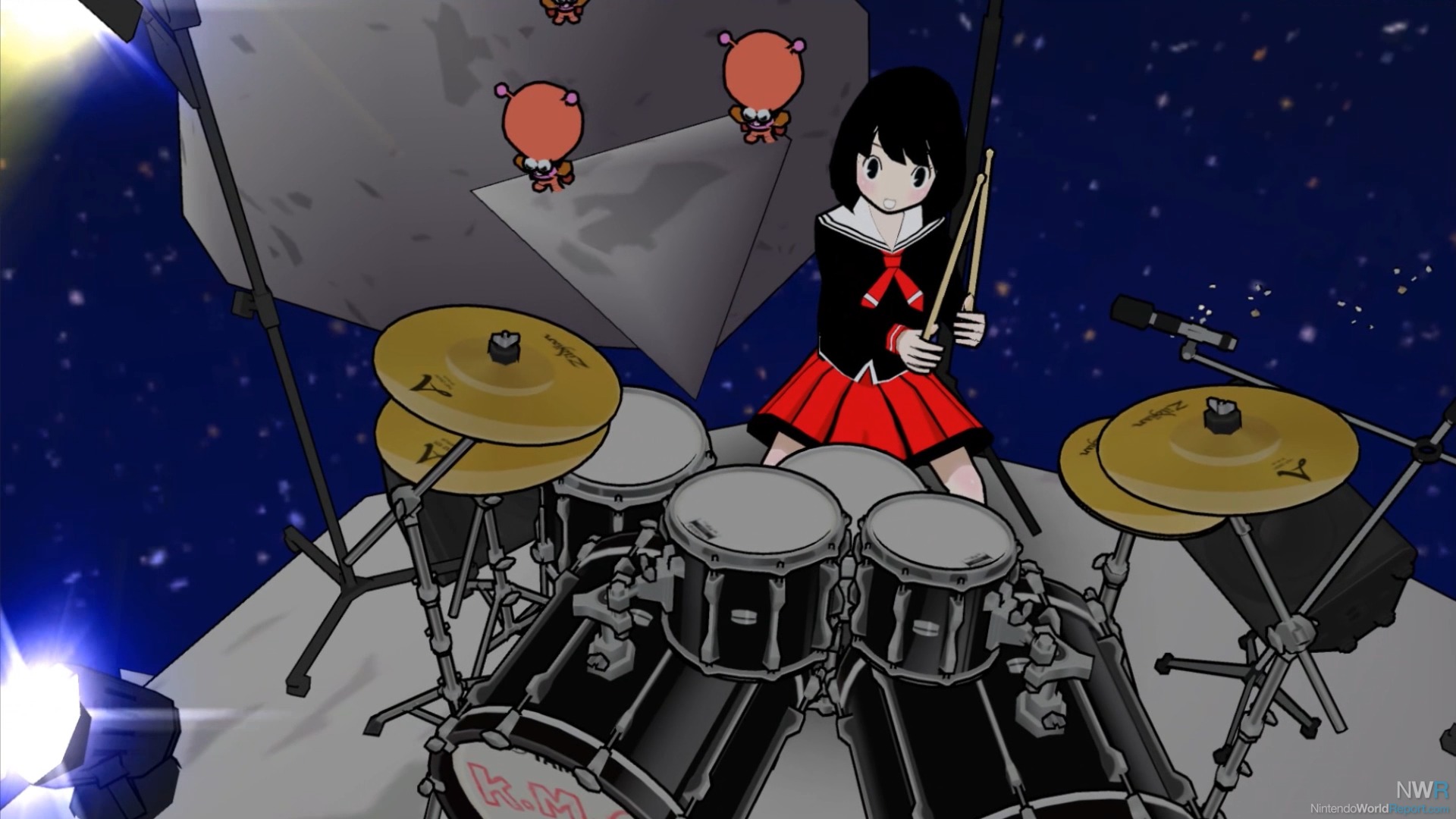 Only the introduction and one song were demoed on the floor, but it provided a good sense of what to expect. The Joy-cons are your drumsticks and you flick them with your arms and wrists to play the "drums." Notably, the game provides NO direction to the player on what patterns to play—no prompts on what patters to play (outside of practice), and no visual indicators of where the beats are. Players are encouraged to combine their own styles while still maintaining rhythm to chain together batters. There are many different drumming patterns you can practice and use, organized in to different categories, and your high score is rewarded for maintaining structure but also variety.
The game solely contains public domain, classical music. Tak Fujii, the game's producer, explained during our interview with him that this is intentional to encourage players to come up with their own patterns to familiar, good songs that had no drums originally instead of trying to mimic drumming patterns from licensed songs.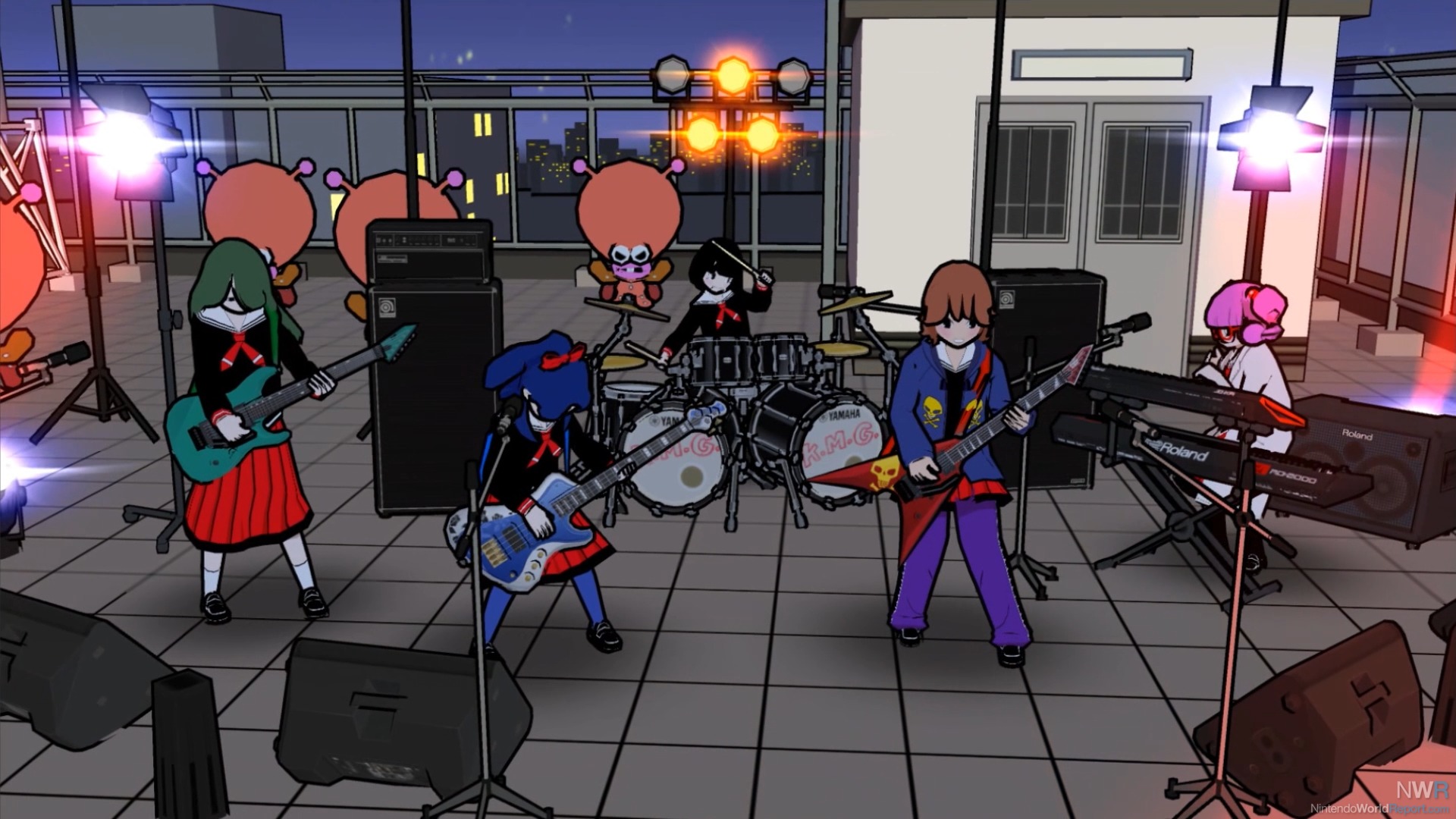 Yes, this game used motion controls, but it didn't feel like mindless waggle. I cannot see myself playing this for long periods of time, but it has its own oddball appeal and I appreciate that as a music game it doesn't attempt to hold the player's hand. It can be tough to keep or recover the beat as a result, especially for those not as musically inclined, since there are few visual indicators, other than your score, that you've lost the beat. But that's kind of intentional. As far as the game's producer is concerned, you shouldn't even be looking at the screen—you should be performing yourself!
Also be sure to check out our very energetic interview with Tak Fujii, which will be posted soon and includes an impressive performance from the master himself!