A weird camera angle and uninspired gameplay mars the stylish display.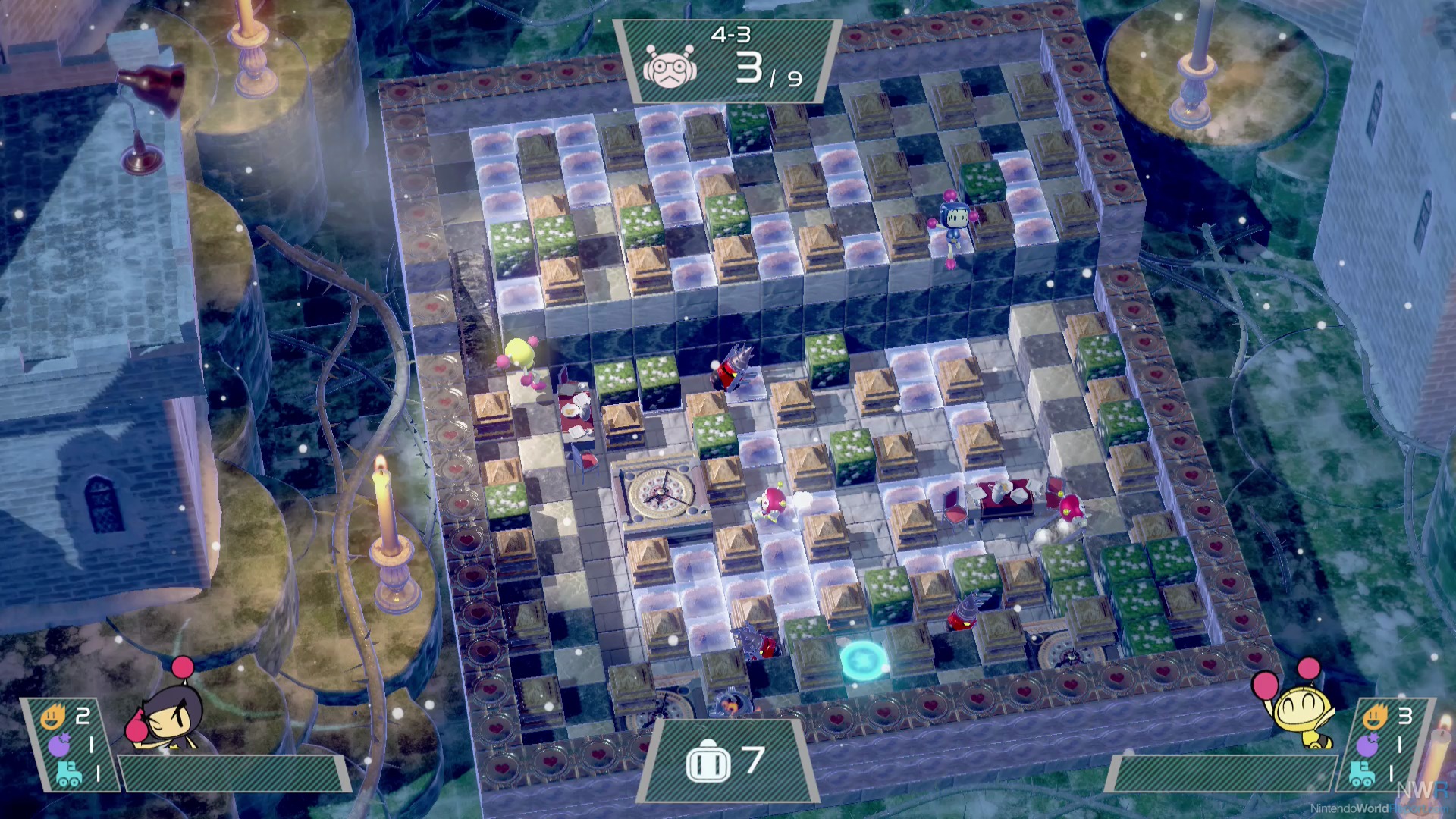 As I started Super Bomberman R's big, ridiculous single-player story, complete with over-the-top anime-style cut scenes, I wanted to love it. But after going through a lot of the worlds in the final version of the Switch launch title, I'm coming away from the single-player story mode fairly unimpressed. Any good thing it has going for it gets overshadowed by a more problematic issue.
Let's start with the most obvious issue: the camera angle. The camera follows you around as you make your way through the stages from an isometric perspective that makes it sometimes extremely hard to judge depth and where exactly items, blocks, and enemies are. I've lost many lives because the isometric display hindered my ability to see a bomb or an enemy. I've wasted too much time in levels looking for the way forward only to realize that the part of the level that looked farther in the background was actually at the same height as me. I guess it's done this way to make co-op more palatable, but even in co-op, the camera is a mess.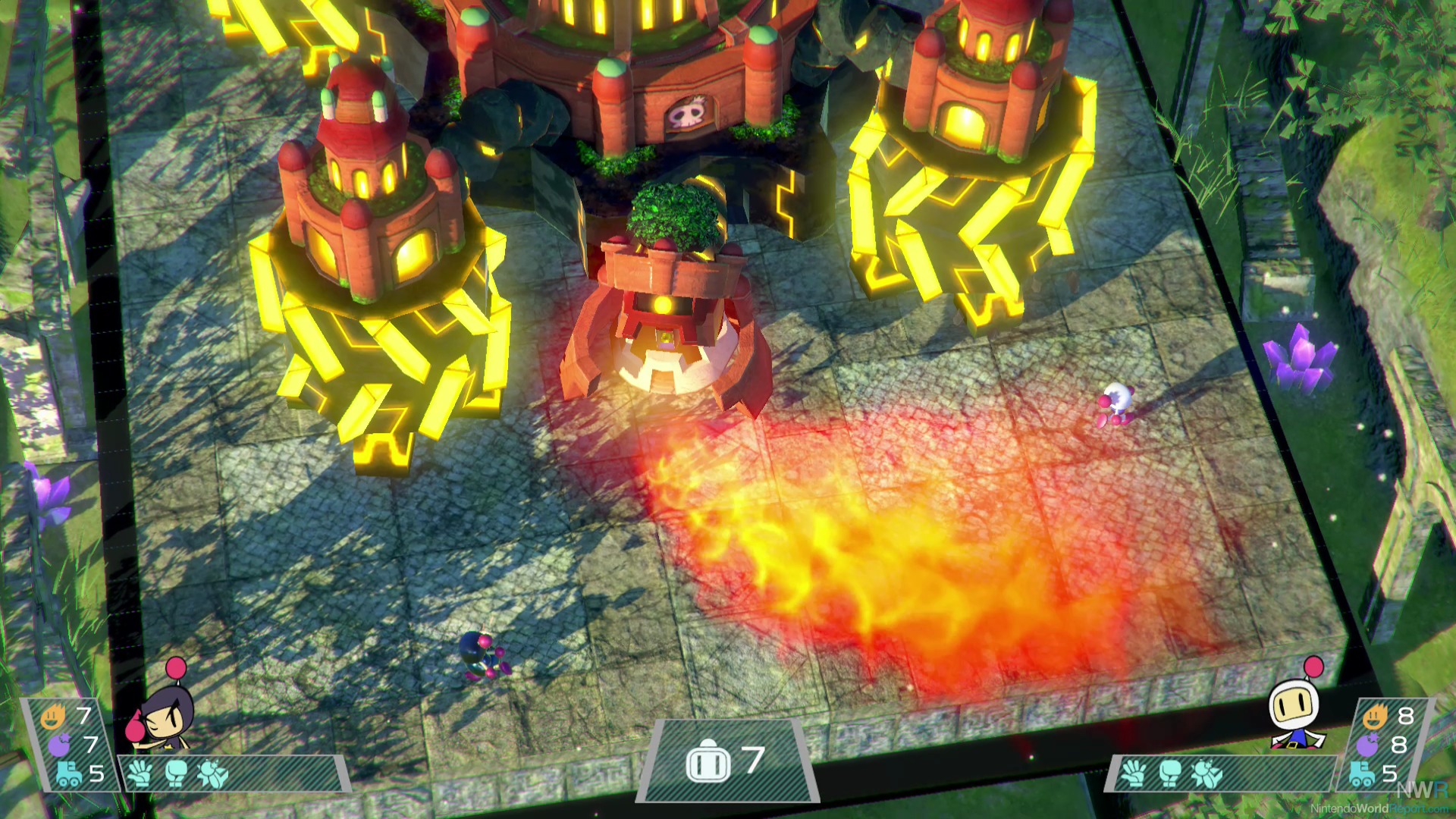 Outside of that camera angle, the single-player can be fun, but the majority of the mission objectives are just simply "kill the enemies." Especially as you get deeper, variety gets thrown in there as you have to escort characters, survive for a certain amount of time, or find keys. All the enemies have unique patterns and quirks that help make these straightforward stages interesting. Outside of those, each world has a pair of boss battles. One is a one-vs.-one game of Bomberman against a unique and foreboding foe. The second is a big, colorful boss battle with a mech for that foe. The second battles promise to be awesome, but the camera angle helps mutilate those battles. You often have to circle around the boss to try to hit it, and the large foe often blocks most the screen so it makes it even harder to judge if you're going to get hit or not. The camera just makes it more frustrating.
It's a shame, really, as the goofy animated cut scenes lay out a dopey and fun story with absurd characterizations of each colored Bomberman and their rogues gallery. The single-player so far is overwhelmed by the camera issues. The content just isn't that gripping to overcome it.
Fortunately, the multiplayer uses the traditional top-down Bomberman camera angle. The little I've played of that shows potential for a fun multiplayer game that makes great use of the Switch's portability and online multiplayer. However, the online isn't up yet and well, I only have two controllers as of this writing. Expect a full review of Super Bomberman R as soon as we can get people together to play it at its capacity.