Do you like some Bomberman? Of course, you do!
In a world where I thought that Konami wouldn't make any more video games, Super Bomberman R came really out of nowhere. The title, scheduled to be released on the Nintendo Switch on launch day, brings the classic Bomberman flair to any place and time.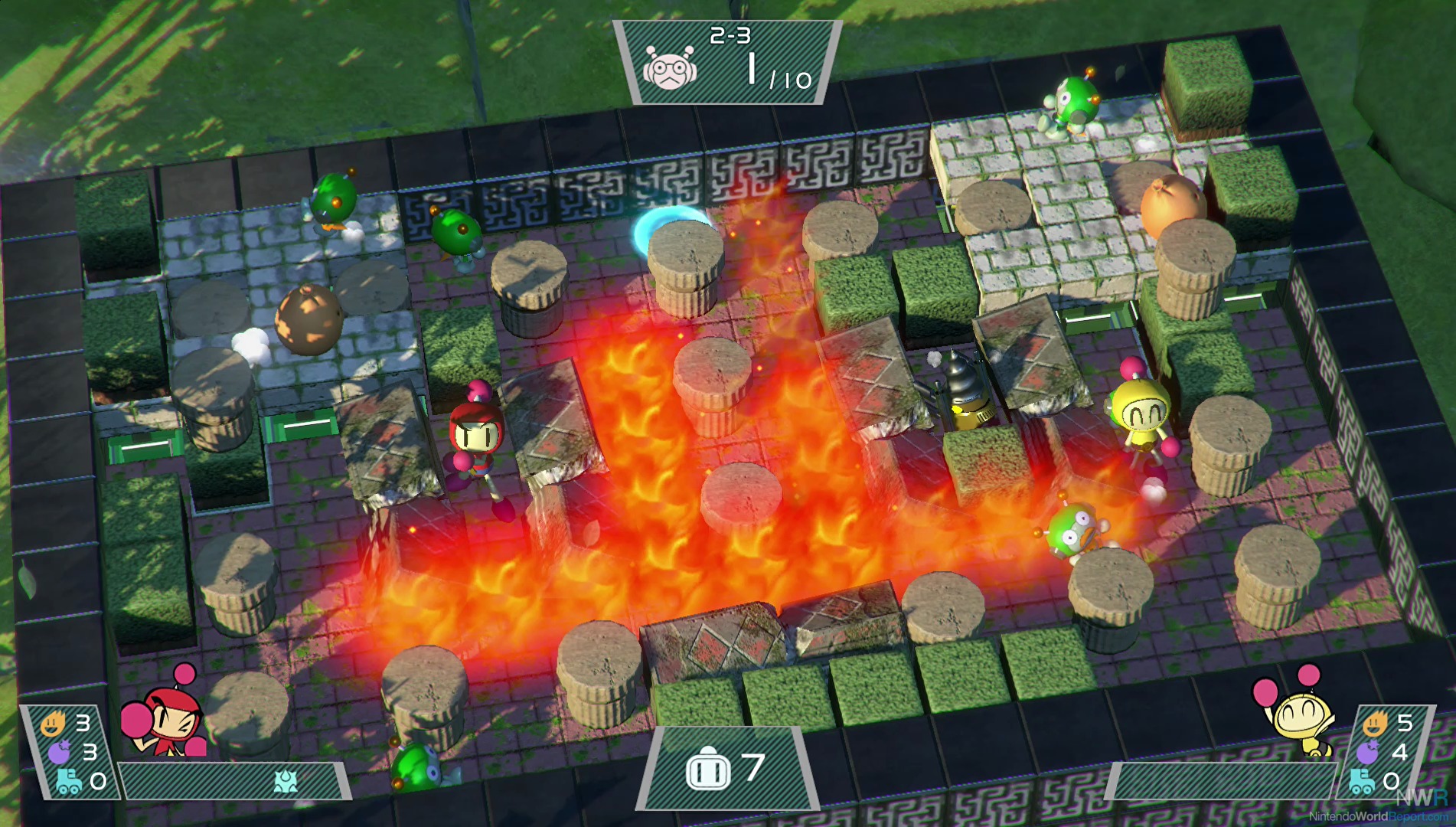 From what I have played of Super Bomberman R, it seems vanilla in a lot of ways. There are no crazy rule sets so far and it seems to follow the standard formula we know and love. Up to four players can hold a Joy-Con sideways and use the stick and two buttons to get the most out of the game. This seems to work pretty fine as the wrapper keeps it easy to understand.
As Bomberman, you throw your usual array of bombs and try to blast your rivals from the shackled playing field. You can do so by destroying blocks and picking up power-ups that will increase your speed, give the bombs a larger blast radius and more. It is a simple yet effective battle game that instantly anyone can pick up and play.
The game seems honestly like a perfect local and online multiplayer game, but it is pretty basic from what we have seen. It constantly stays in the same arena and the atmosphere doesn't really change much. Naturally, this could all change in a second, but the game is pretty close to release. At the bare minimum, I would hope for some different ideas during my game time.
Sadly, we will have to wait and see what the future of Bomberman holds. Under the watchful eye of Konami, they seem have to made a game that is compotent. It plays and runs well, but there seems to be something missing from the bigger picture here. At the very least, there is one being made and that is more than I could ever hope for honestly.