Are the traps just a gimmick or do they change the game?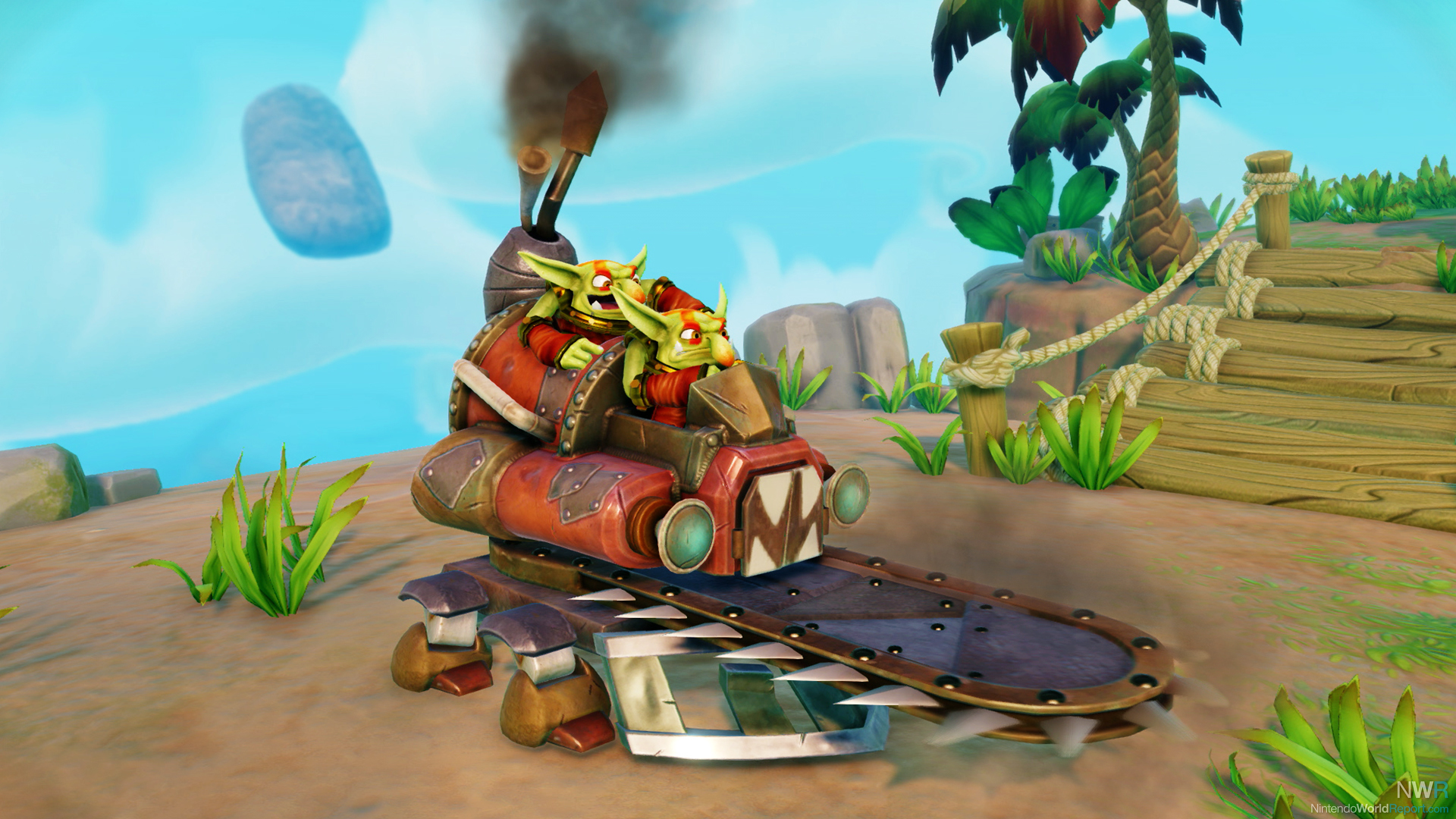 My first impression of Skylanders Trap Team wasn't positive. When I heard the first details of the fourth Skylanders game's new mechanics, I was wary. The idea of capturing (or trapping) villains didn't seem too interesting to me. There are more than enough heroes to play as in the Skylanders universe, why bother playing as a generic Chompy enemy? I carried that raised eyebrow to E3 2014, but when I finally played Trap Team, that feeling of doubt washed away. I still don't think the trap concept is that amazing, but it is still fun and adds a nice twist to the gameplay.
The way traps work require a brand new portal, which kind of sucks. The traps feature different designs (each element will have a few different sculpts) but all end in a hexagonal key that fits into the new addition to the portal. Placing an empty trap in there does nothing, though. First, you need to defeat a boss (there are more than 40 in total) and then trap the boss in the trap of the appropriate element. Then, you can use that villain in battle. The villain doesn't act like a whole new character, though. Instead, there are a little overpowered and can be brought in for a limited amount of time. The bright side to that is that they have this awesome musical flourish that goes on when they're on the screen. So, get used to new villain Painyatta's mariachi-style music for the time when he's out there vomiting up candy.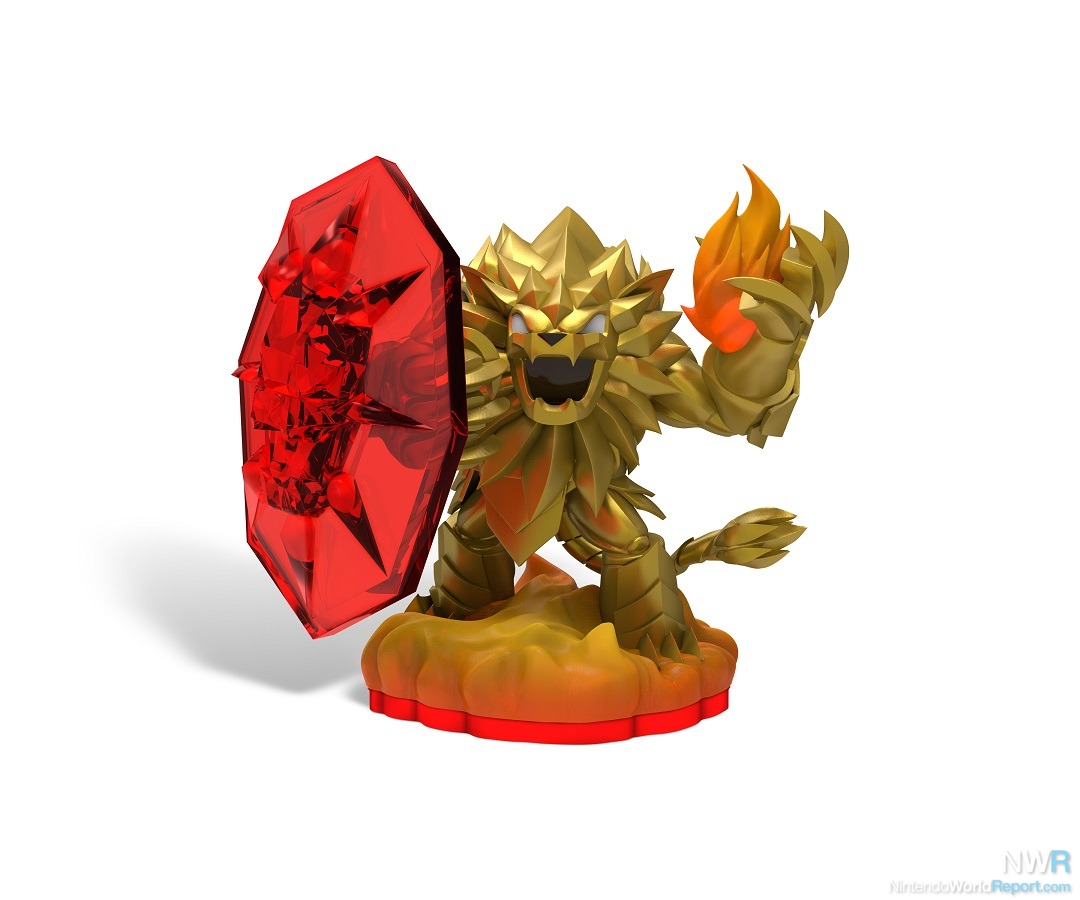 The villains retain the same exuberant and comical design of all the Skylanders, which is perfectly exemplified in Broccoli Guy. He is literally just an anthropomorphic piece of broccoli. He's also a mage who can cast healing spells and attack. Other villains shown off at E3 included the tech element Shreadnaught (a tank operated by two goblins), air element Buzzard Beek, and the guitar-shredding undead werewolf Wolfgang.
Aside from the traps, the other new features are a little more periphery. The new type of Skylanders are called Trap Masters, who have Traptanium weapons that do more damage against villains. The lock puzzle is also enhanced, with the creatures you have to move around in block puzzles wearing jet packs now.
The hub world for Trap Team is also way more expansive. The Skylander's Academy features numerous nooks and crannies, resembling the overworld from the first game. To me, this isn't necessarily a good thing, as I find that Skylanders games work better with more focused hubs. However, we only saw a little bit of the hub, so maybe it's more like the structured expansiveness of Swap Force.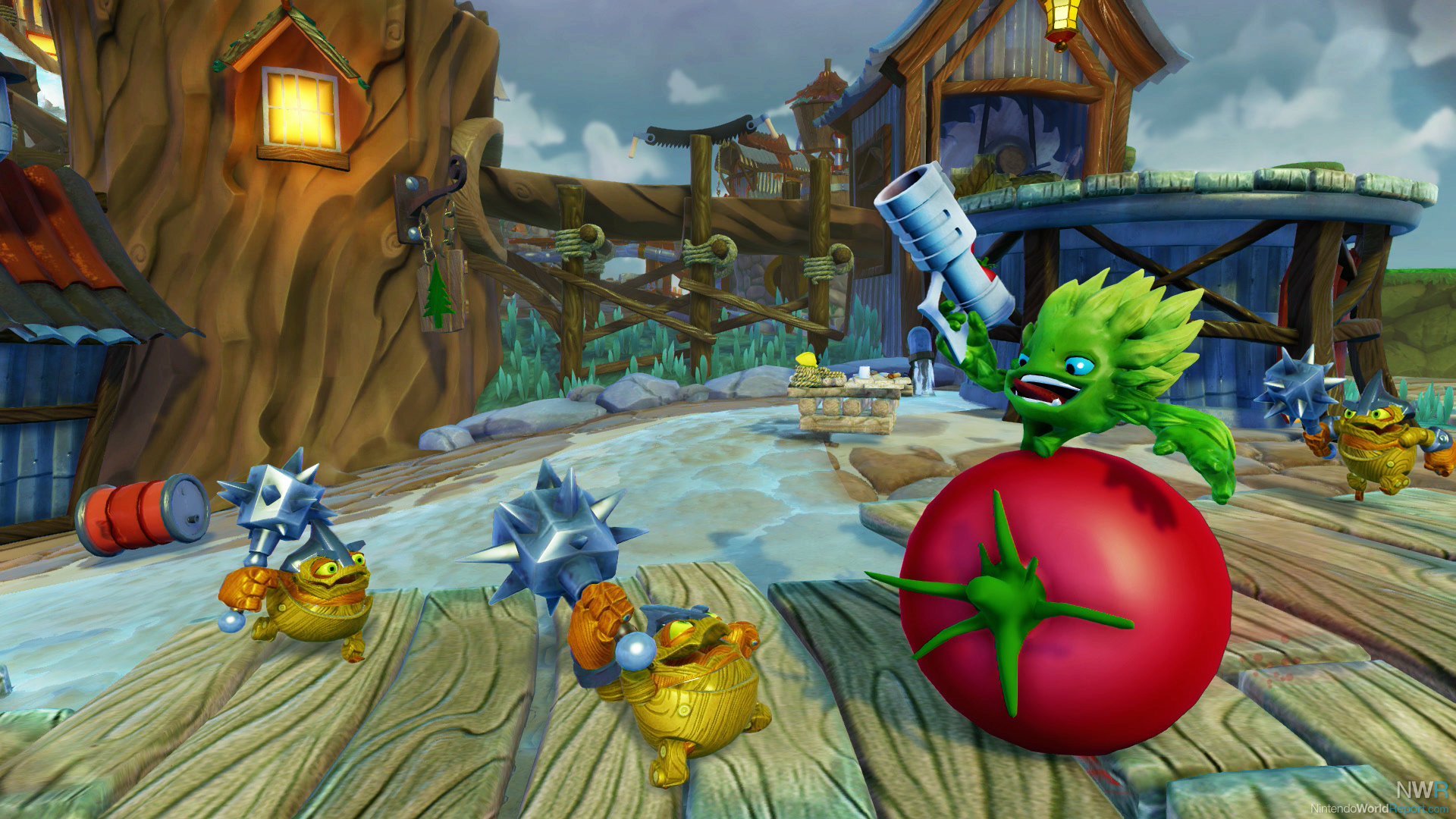 In the hub world is a new card game called Skystones Smash. The way it works is you play a computer player using a deck of cards, dealt three at a time. You place the cards on a three-by-two grid and try to attack the player's cards and the player. Your goal is to whittle down your rival's health to zero. It seems interesting, and Skystones was one of the cooler side things in Giants. If you can play it against other human players, it could be pretty special.
Skylanders Trap Team seems to check off every box a new Skylanders game needs to check, and it looks like it will be another quality entry in the series. I'm not 100% sold on the trap mechanic, but if there are more villains like Broccoli Guy or Painyatta, it might just be a ton of fun. Trap Team hits stores on October 5 in a bundle including the new portal, the new game, the Trap Master Snap Shot, the core Skylander Food Fight, and two traps.