Has Nintendo created a new kind of online shooter?
Many competitive shooters are about controlling territory, either as a fundamental strategy or perhaps literally as control points are claimed and retaken by opposing teams. Splatoon takes the idea much further, as the game is all about painting the level with your squad's color of ink.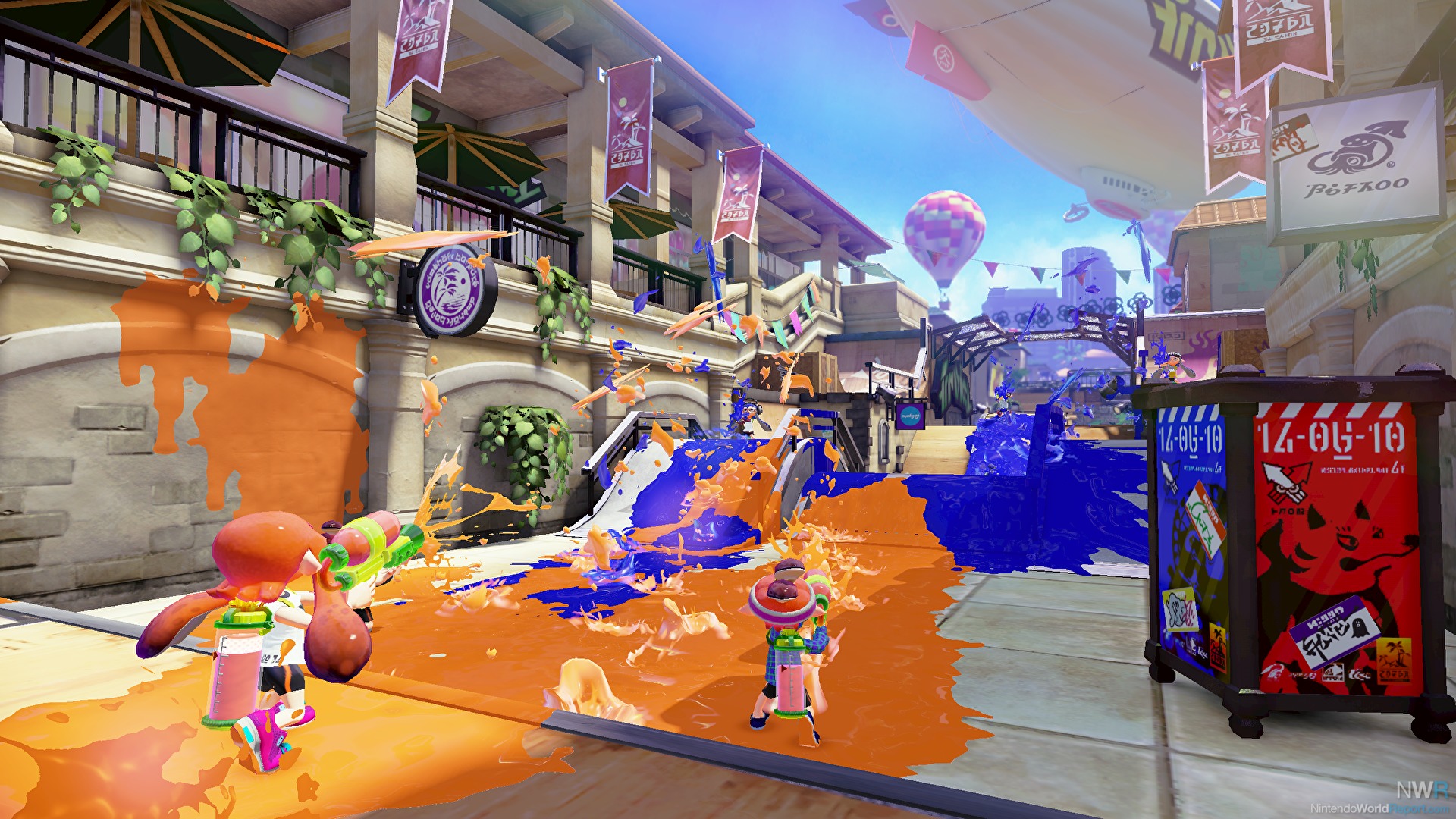 There's definitely still direct combat, but focusing too much on your opponents can be a distraction from the ultimate goal of painting the town red (orange, pink, green, etc.). Through multiple demos of the four-on-four setup in Nintendo's E3 booth, I got the feeling that balancing these priorities and understanding the current standings are critical for success. The Wii U GamePad is useful in this respect,as you always have an overview of which territories are painted, as well as your teammate's positions around the map. I especially like the ability to "super jump" to another player's position by tapping on the map -- this allows you to spawn at a safe area but still get halfway across the map without a long traverse.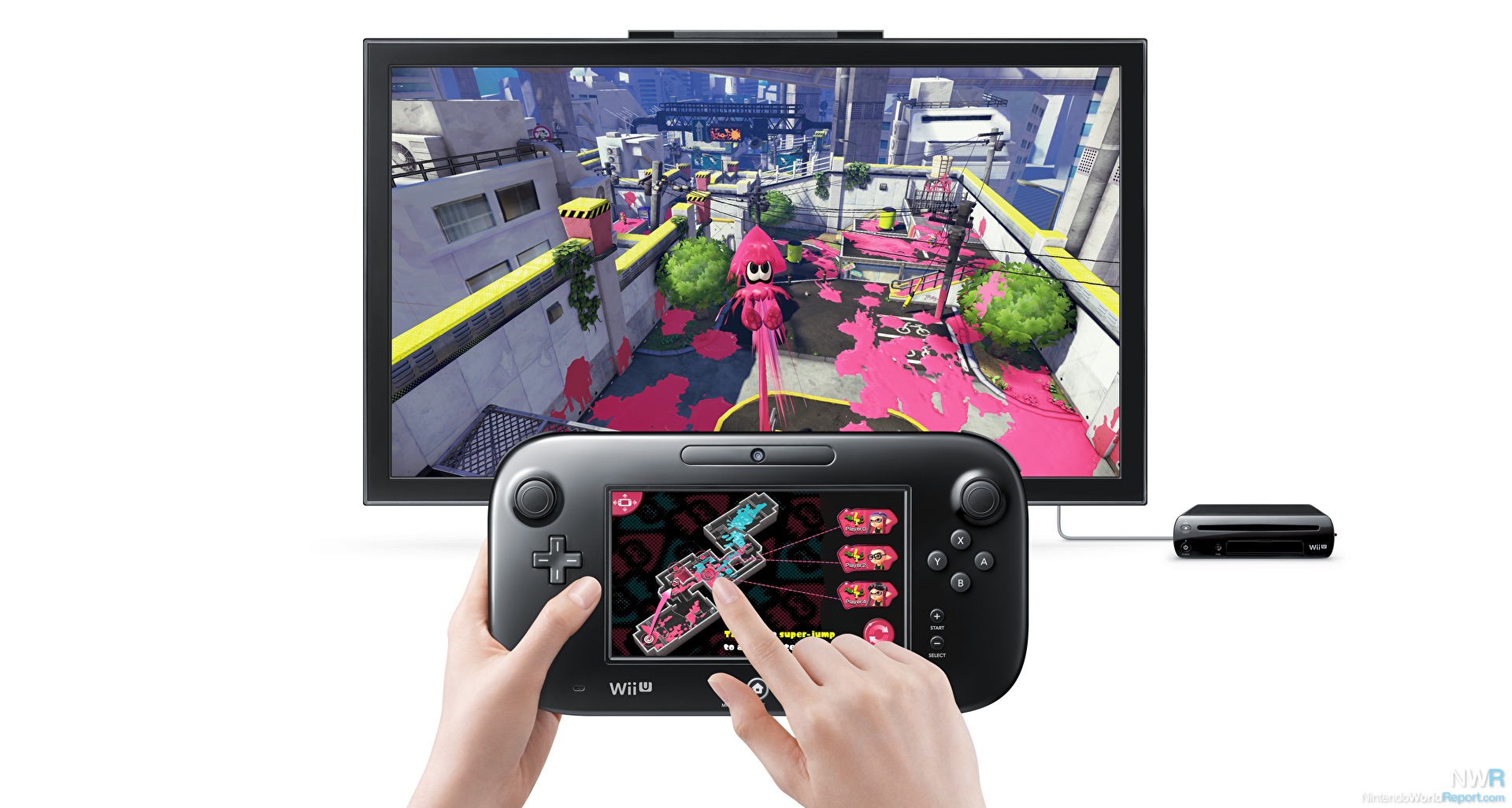 However, traversal is a key part of Splatoon, and it's my favorite twist on the formula so far. Spraying ink all over the map has an immediate impact on your ability to get around the area, because your character can immediately transform into a squid that will speed along any surface painted with your color. Doing so allows you to move very quickly, even up walls and under fences that are otherwise major obstacles. Diving under also refills your ink, and it has yet another application in direct combat -- stealth. It's possible but very difficult to see an opposing player who is in squid mode, so that provides yet another motivation to alter the environment and limit your opponent's ability to move around undercover.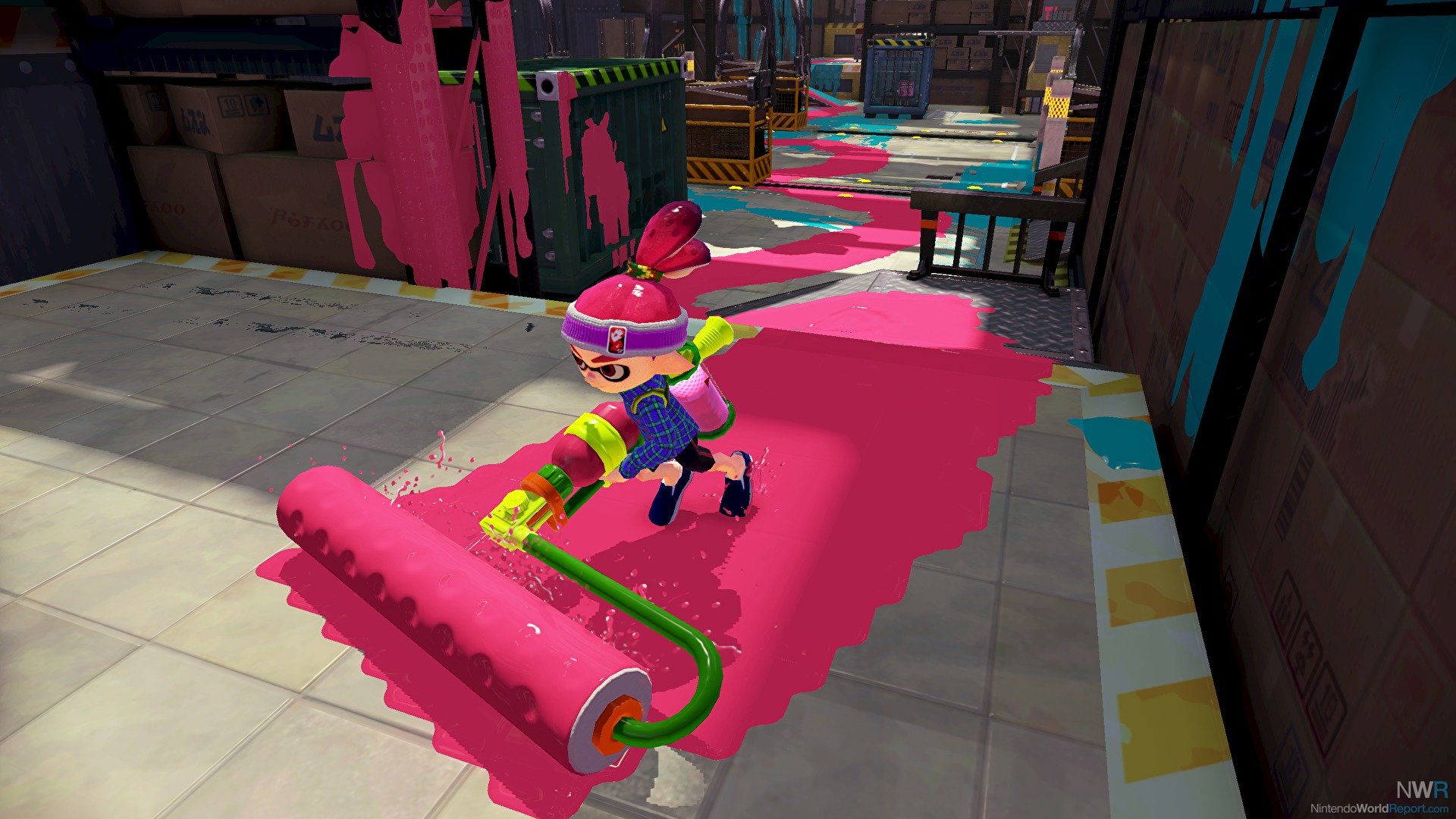 Splatoon plays very quickly, and the presentation is polished and smooth in this early demo. I found the ink mechanics really fun and interesting -- it's nice to see major innovation in this crowded genre, especially from Nintendo's internal developers. It's also cool to see them demo the game as a team-based, online experience. A game like this, with solid fundamentals in place, will live or die on its level designs and communication features. Considering the unusual modes of transportation and environmental interaction, a campaign mode with puzzle-style objectives could also be exciting. Splatoon is certainly one of the freshest ideas to come from Nintendo in quite a while, and I can't wait to see and play more of it.