And the 3DS gives us Smash Run.
The double release of Super Smash Bros. for 3DS and WiiU raised as many questions as it did hype. Now, with playable demos available at E3, some of the inquiries about the differences between these two versions are being answered.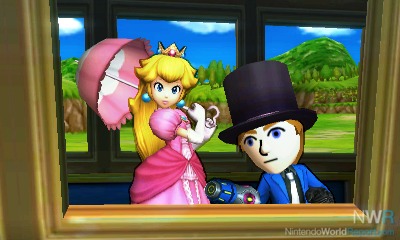 The focus of the single player demo on the E3 show floor is on the 3DS exclusive Smash Run mode. Smash Run is a game mode reminiscent of the adventure mode from Brawl, with a 2D side-scrolling set up that pits players against monsters as they run the maze. But that is where it parts ways from what we know. The focus of Smash Run, instead of aiming for an end level goal, is defeating enemies, exploring and collecting power-ups during a five minute time limit. Up to four players can enter Smash Run and compete for the most stat bonus on an expansive map before everyone is thrown in to a single match with their newly beefed-up characters. Some of these matches are straight melee battles while others can focus on things like speed.
Players also have access to various bonuses in Smash Run to make the complete obliteration of their enemies that much easier, such as Smash series items and powers like Warp, Health Recovery and Meteor Shower. A player's use of their powers and items during Smash Run also can greatly affect the outcome. These have to be picked up during combat and heavier characters can actually hold more items and powers than their lighter counterparts. It's a fun new way to compete with your friends, and because it's just similar enough to something we're all familiar with from Brawl, it's easy to pick up within seconds.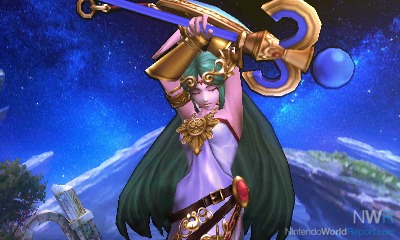 Just as we would expect, move sets for the characters stay the same across Smash Run and traditional modes, with the exception of the additional bonuses. A good combination of each character's moves -- with their bonus powers -- is the trick to a successful Smash Run, and doing so gives yourself the best advantage against your opponents.
Update:And if all this isn't enough, each play through Smash Run is designed to be different, with randomly generated maps and events, and special surprises for locating mystery doors in exploration.
Later I will be demoing regular 4-player melee on 3DS to discover potential other console-specific features.