Tour the world from almost any angle.
Panorama View can be thought of as a movie version of Google Street View. Videos taken while traveling through various locations can be rotated around while they are playing, letting users view the action from almost any angle by moving the Wii U GamePad in 3D space. (Looking down just gives a distorted view due to the camera's base, preventing the addition of a camera in that direction).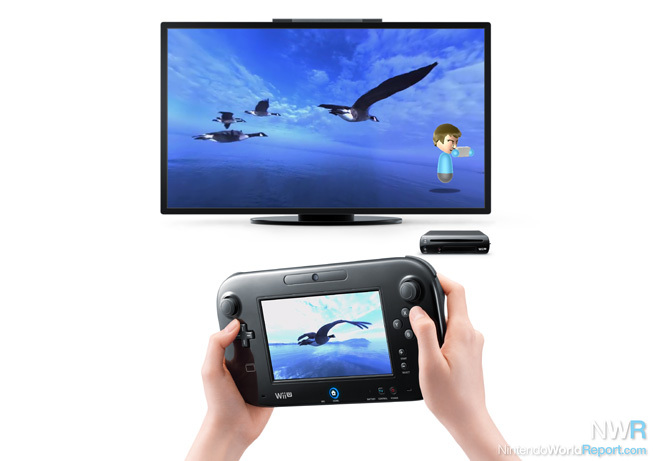 The E3 demo had videos shots in four different locations around the world: "Carnival in Rio" set in Rio de Janeiro, Brazil; "Bird's-Eye View" set high above Ancona, Italy, "Among the Cherry Blossoms" set in Kyoto, Japan, and "Double-Decker Tour" set in London, UK. Unlike the demos of last year, these were real footage, not rendered.The TV screen could display the straight-ahead view or clone the view on the GamePad. There was an option to switch between day and night scenes.
At the end of the video, the application tells you up to three of the top things that kept your focus. You will also be able to play back your experience.One interesting feature was the ability to view videos from other people on your friends list. This would be a a very cool feature except for one thing—where are you going to get an omni-directional camera setup? Will Nintendo make them or partner with a company who does? Perhaps it will just be limited to playbacks.
All-in-all, it was a neat demo, which actually elicited gasps from some of those who were first trying the system. It would make a nice addition to the Wii U to get people acquainted with the system, but it's not clear what Nintendo's bigger plans are with it.