This clever toy-based game looks promising.
Skylanders: Spyro's Adventure is a bold new direction for the Spyro series. It's been in development for the past few years, and features a world created by folks associated with Pixar and the Toy Story movies. The gameplay is hinged on small toys that you bring into your world with a "portal," which is included with every copy of the game. This plastic device allows you to bring specially designed toys into the world, producing characters that gain levels, experience, and items that are saved onto the toy.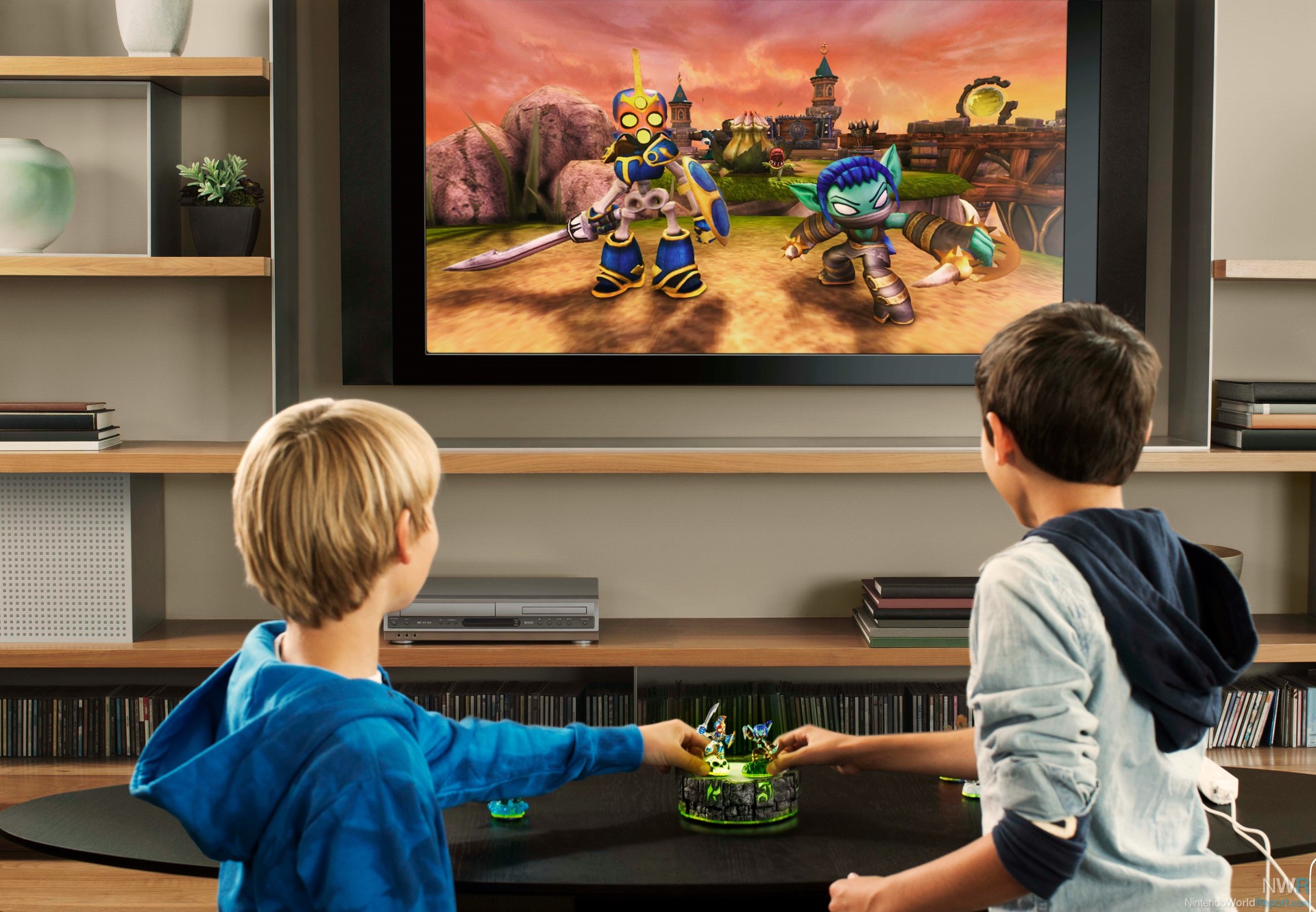 It's a concept that makes the kid inside of me intrigued, as the hook is that you buy toys ($8 a piece) that you can use as characters and develop them however you want to. It's like Pokémon cards with a shot of steroids. Each character fits into a different type. For example, the three that are included with the game (retails for $70 with the game, a portal, and three characters) are Spyro, a magic type; Gill Grunt, a water type; and Trigger Happy, a tech type.
As you progress through the game's 20 worlds, you gain experience from defeating enemies. You can use that experience to gain levels, which net your more powers and abilities. The max level is 11, and you have choices between the abilities you gain as you level up. You can even get items, such as a fez hat, for your characters and change their appearance. Two players can use their own characters at one time, and you can also have the computer control a second character while you play by yourself.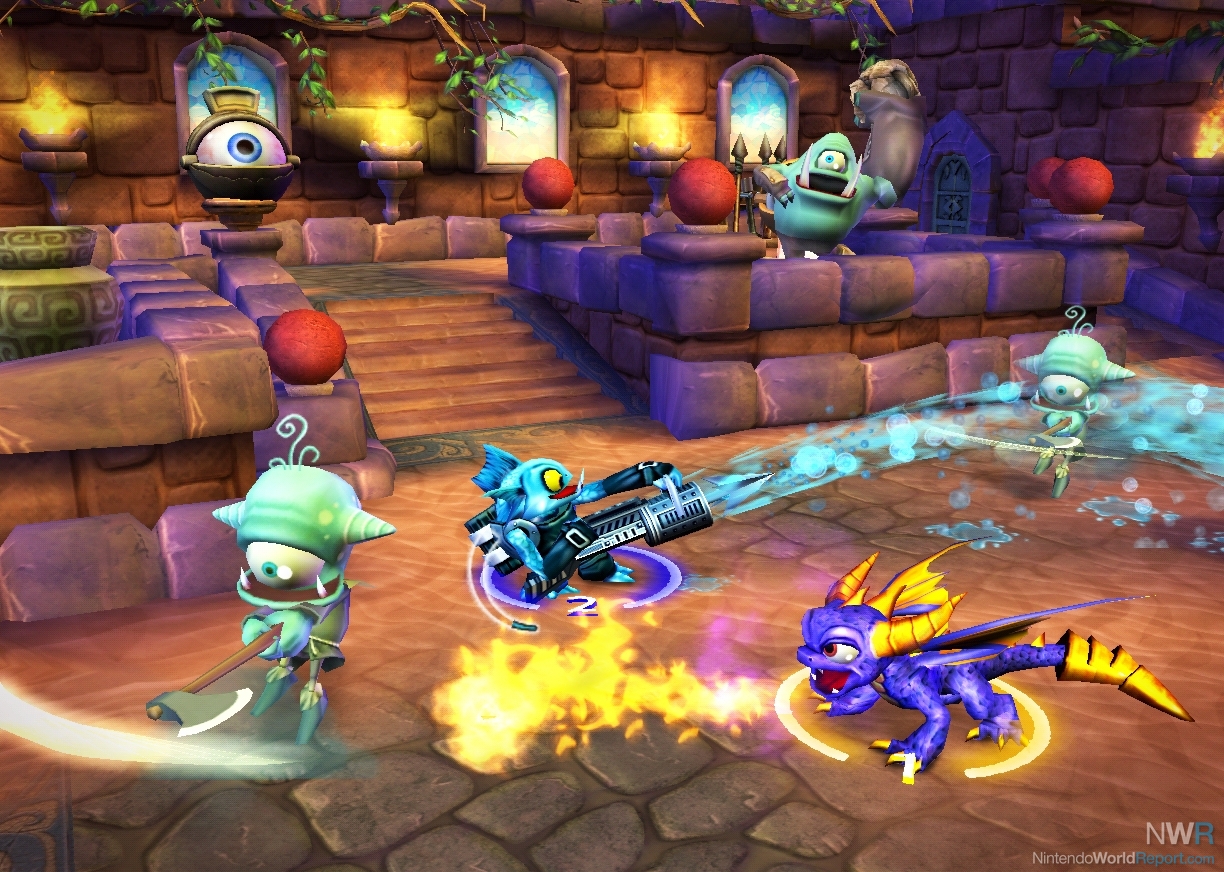 The basic gameplay is simple, focused on beating enemies and breaking crates, kind of like a Lego game. There appear to be a variety of attacks, but there isn't a lot of apparent depth to the game. With all the loot gathering, there is a little bit of a similarity to games such as Torchlight or Diablo, though it's on a much smaller scale.
One of the most novel things about this game is that you can bring your character over to any version of the game (Xbox 360, PlayStation 3, or 3DS) and gain experience and items in those games, too. Since the 3DS version is a completely different game, you could theoretically take your customized Spyro character through two games this year.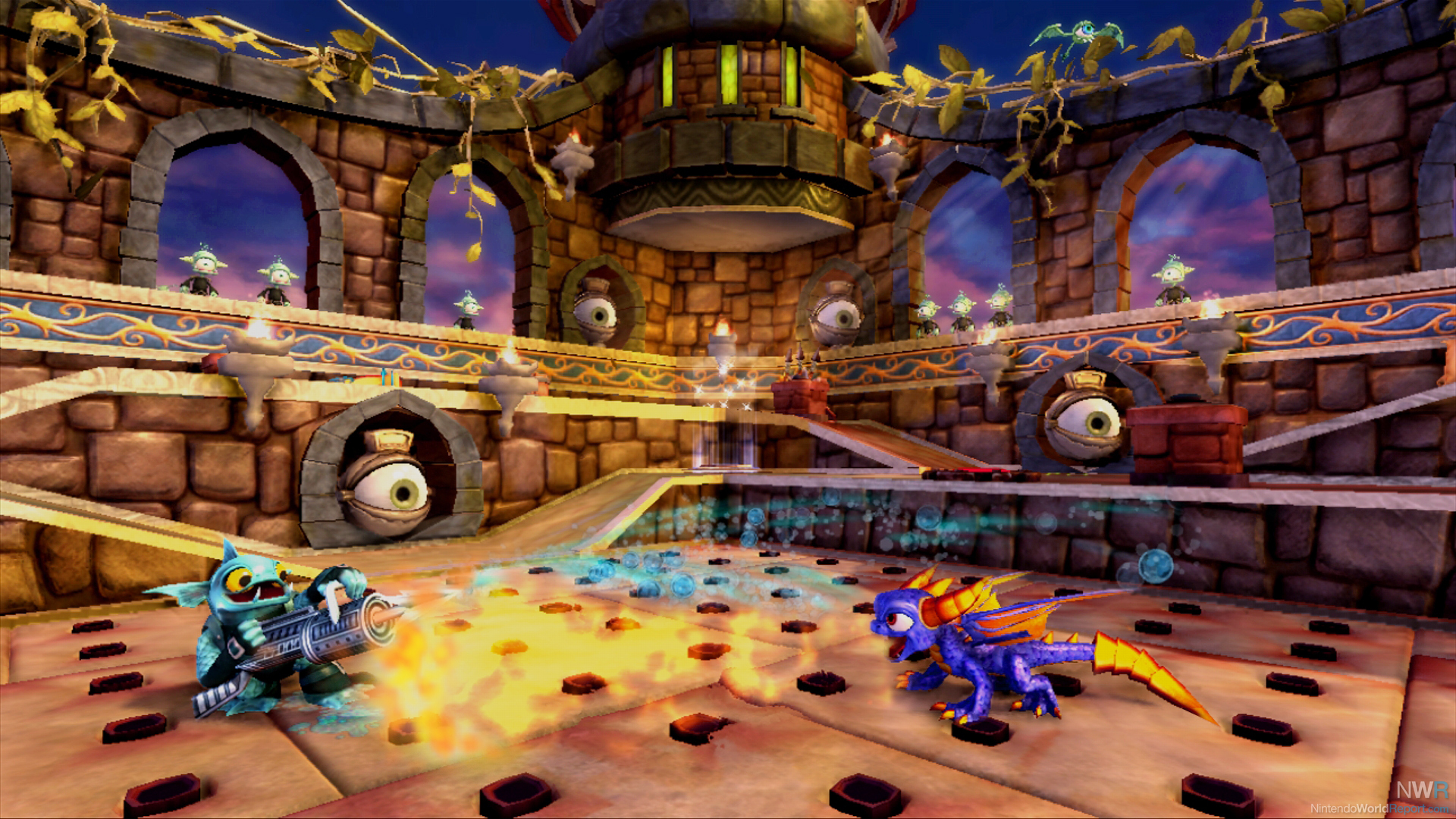 There is a two-player competitive mode as well that is weirdly reminiscent of Power Stone and James Bond 007: Everything or Nothing's arena battle mode. The two players take their characters into arenas riddled with traps and power-ups. It seems like, as long as there are a good variety of levels, that mode could be awesome.
Skylanders: Spyro's Adventure might not be a game for hardcore gamers, but it appears to be a very solid kid-centric experience from developer Toys For Bob. I know the kid in me wants this game badly, and that's likely the highest praise I can give Skylanders.