We dive back into the pasts of three core Rhythm Heaven developers.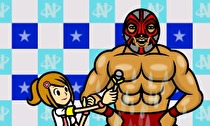 Rhythm Heaven Megamix came out in a flurry at E3 2016 and by now, most folks in America and Japan have had a chance to try out the latest zany rhythm game from Nintendo. Clearly inspired by the WarioWare series, the Rhythm Heaven series has, in some ways, supplanted WarioWare as time has gone by. But how close do those ties go? What's the story behind the chief creatives behind this decade-old franchise? In this edition of Know Your Developers, we're going to dive into three of the main brains behind Rhythm Heaven: Kazuyoshi Osawa, Ko Takeuchi, and Masami Yone. But before we do, it's worth noting Yoshio Sakamoto, best known for WarioWare, Tomodachi Life, and Metroid, is a key part of Rhythm Heaven, but Sakamoto's legacy is worth a full article in the future.
Kazuyoshi Osawa, the director of Rhythm Tengoku (Game Boy Advance) and Rhythm Heaven (DS), started off at Nintendo in quality assurance, testing games for the Nintendo 64 and Game Boy in the mid-'90s. His first design credit was with the Pokémon series, as he was a Localization Programmer on Gold, Silver, and Crystal. He joined Sakamoto's SPD Group after that, and worked on the WarioWare series in program and design roles. After his time working on WarioWare games for GBA and DS in the mid-2000s, Osawa helped create the Play-Yan MP3 player for the GBA SP and Micro. Staying only in Japan, this weird little device used SD cards to play music and even included a few mini-games. Working on the Play-Yan might have helped prepare Osawa for his first directing roles on Rhythm Tengoku on the GBA in 2006 and Rhythm Heaven on the DS in 2009. His last known credit at Nintendo was as a programmer on Wii Play Motion. He hasn't been credited in recent Rhythm Heaven games.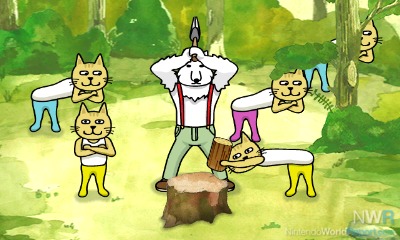 Ko Takeuchi's video game and music legacy goes back to the late '90s as he worked with the late musician/game creator Kenji Eno at his company WARP on the horror game D2 for the Dreamcast. He left WARP shortly after and started working at Nintendo. His first game was the Yoshio Sakamoto-directed (and Tomodachi Life inspiration) Hamtaro game for the Game Boy Color. From there, he worked mostly in art design, creating characters and settings for Wario Land 4, and every WarioWare game from 2003 to 2007. He worked with Osawa on the Play-Yan and worked right under him on the first two Rhythm Heaven games. After Osawa's departure from the series, he co-directed the Wii release Rhythm Heaven Fever alongside Masami Yone, but after that dabbling in more general game directing, seemed to return to working on art and graphics. He was pulled in to help get Game & Wario out early on in the Wii U's life and later assisted Yone as Art Director of Rhythm Heaven Megamix.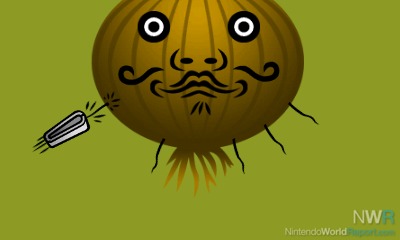 While Osawa and Takeuchi both followed similar trajectories through Nintendo's ranks, Masami Yone took a slightly different route. Joining Nintendo's sound team after graduating college in the mid-'90s, Yone first worked on Satellaview titles, such as BS F-Zero Grand Prix. He started to dabble in design on the Game Boy, working on sound and levels for Super Mario Bros. Deluxe and Kirby Tilt 'n Tumble. He was a part of the core of the team that made Daigasso! Band Brothers for the DS, and also pitched in for sound design on different Mario and Zelda portable games around the same time. His musical talents led him to work with Osawa and Takeuchi on the Rhythm Heaven series in 2006, and from there, he stuck with the franchise. With Rhythm Heaven Fever, Yone made the switch from the sound team to the production team, proceeding to direct Fever and Megamix.