What are the best digital games? There is only one way to find out!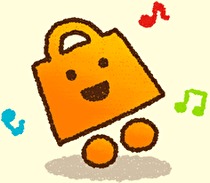 The Nintendo eShop is now five years old and it's time to celebrate! This is why we are proud to present the Nintendo eShop Top 50, giving you and us the chance to highlight some of the best games on both Wii U and Nintendo 3DS.
What do you need to do to help? You will need to jump to the Google Survey below (or here), where ten slots are waiting for you to fill with your favorite eShop titles. Each game will be ranked according to its position in the rankings, with more points given to those you rank higher. The poll will be open for four weeks, ending on July 8.
At the end of July or first part of August, we will not only present our findings, as well as a retrospective on the best of the 3DS and Wii U eShop. To that end, we're seeking developers to interview, guests to make their own special lists, dedicated players who want to write a paragraph about their favorites and a whole lot more. If you are interested, feel free to hit us up at daan(at)nintendoworldreport.com.
So what are you waiting for? Let us bring the best of the eShop together in one massive list for all time!
Rules and criteria
1. To enter, send us your favorite games to the dedicated Google Survey. This is the only place where the votes count.
2. This is open to all gamers worldwide.
3. Qualifying games must have been digital only when they came out. Virtual Console and games originally released at retail the same day will not count, but eShop games that receive later physical releases (such as Shantae: Half-Genie Hero, Shovel Knight) do count.
4. The deadline to enter is Wednesday, 8th of July 2016 at 23:59 CEST/5:59 ET.
5. If any further questions are needed, the jury has the right to contact the person in question. Please provide valid contact information.
6. Information like your name or nickname will not be used unless you give your complete permission. If that is needed, we will contact you first.
7. Nintendo World Report reserves the right to change the rules at any time, without advance notice.