The Virtual Boy is a thing that exists.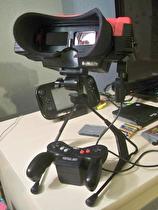 1995 was a rough year for Nintendo. They were developing the Nintendo 64, but the Super Nintendo was still plenty popular. The Game Boy Pocket was still two years away, so in order to move more Game Boys they started selling multicolored systems ("Play It Loud!"). In order to fill in the gap they produced the Virtual Boy, and more bafflingly, began selling it to consumers in Japan and North America. On our shores, a deal with Blockbuster allowed customers to rent the systems for $10, but this ended up being a bad thing. Returning customers hated the thing and vowed to never play it again. Gamers in both regions complained of headaches, nausea, migraines, and seizures. Sales and word-of-mouth was so horrible that all production ceased within a year, but Blockbuster saw the writing on the wall and started selling their systems for dirt cheap after six months. Nintendo swept the system under the rug and rarely mentioned it in the future (Reggie claimed to "not be familiar" with it). The Virtual Boy was an unmitigated disaster.
I spent $135 for mine.
I won't get into how the system works because I don't even really understand (something about oscillating mirrors and laser arrays). The point is that the Virtual Boy is supposed to be a futuristic "virtual reality" device that puts you in the game. It's like an animated, very expensive View Master toy.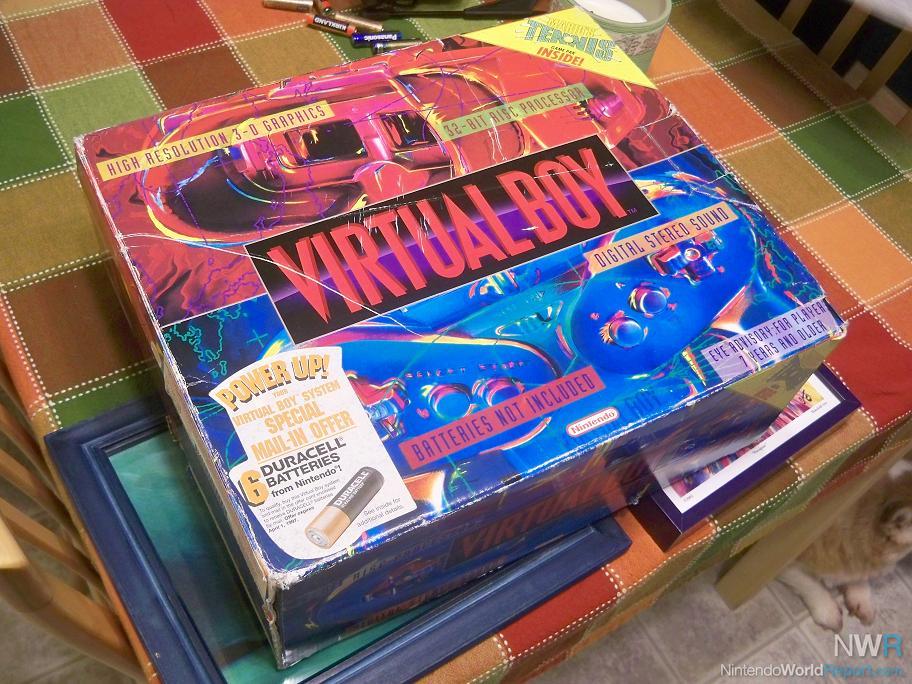 Oh, you magnificent bastard.
Mine even came in the original box. Isn't it pretty? It screams, "THE NINTIES!", and is clearly an evolution of the "Play It Loud" campaign. Look at all the things it says:
HIGH-RESOLUTION 3-D GRAPHICS
32-BIT RISC PROCESSOR
DIGITAL STEREO SOUND
BATTERIES NOT INCLUDED
EYE ADVISORY: VIRTUAL BOY IS FOR PLAYERS 7 YEARS AND OLDER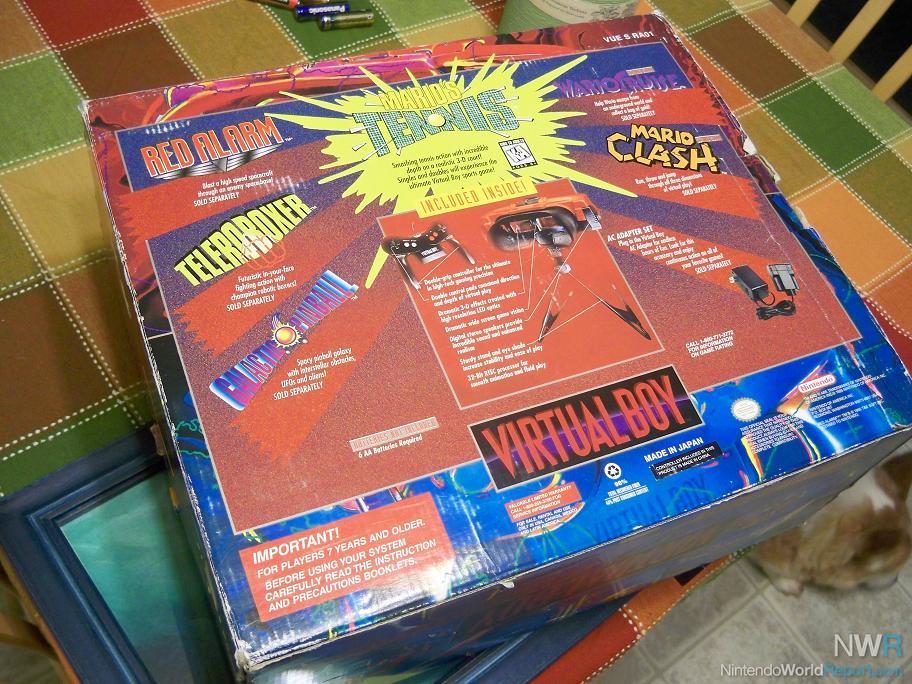 No screenshots! I wonder why? Also, Wario Land is called Wario Cruise. "Wario Cruise, tell 'em how you feeeeel."
Although batteries (6 AAA's) are not included, you can get $1.00 off a six-pack of Duracell batteries as long as you send in this voucher before 1997. Oh, and look, the system comes with Mario Tennis!
Look at this fucking thing.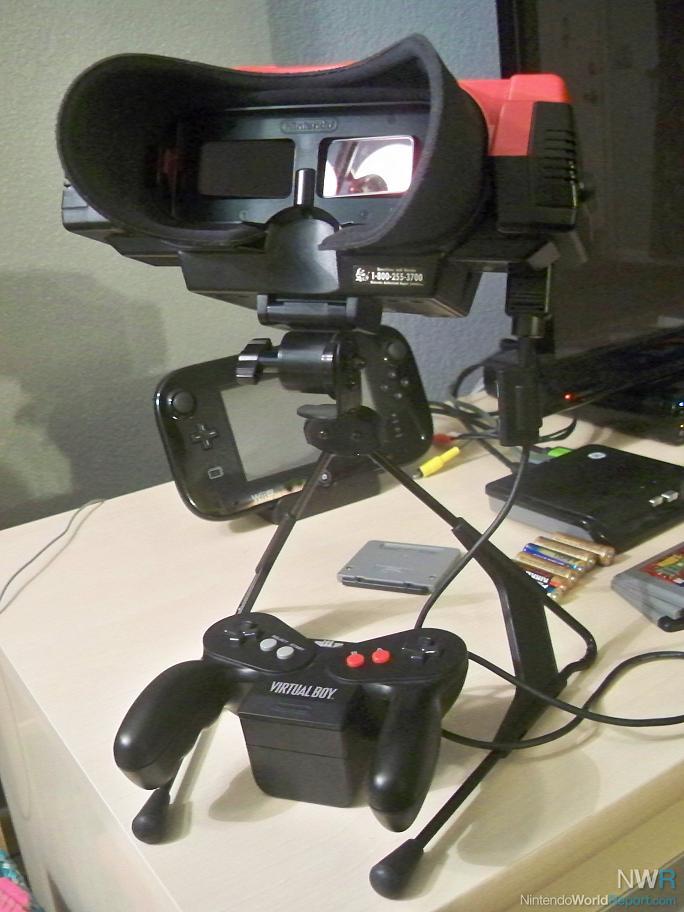 This was sold to the public during 1995.
Who would buy this? Who thought this was a good idea?!
Pictures don't really do it justice. These goggles are enormous. The instruction manual encourages you to "press your face" against the tiny little screens. The eyeshade is not rubber; it's thick cloth.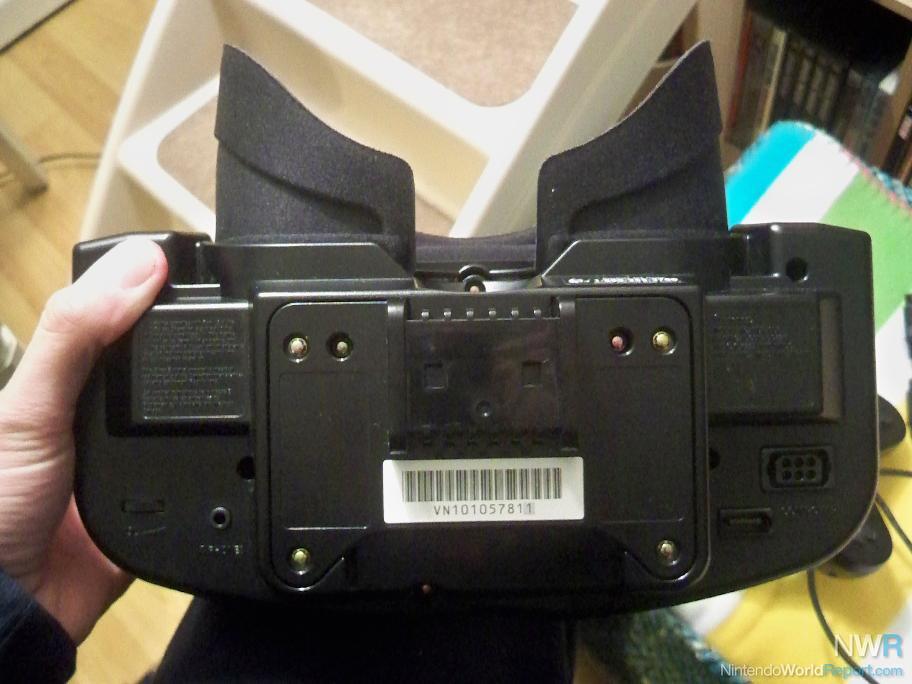 Note the volume control, headphone plug, controller port, cartridge slot (in the center), and an unusual, HDMI-looking mystery port.
Once you find a comfortable "tilt" for the goggles, you tighten this little sprocket here and BINGO—Dino DNA!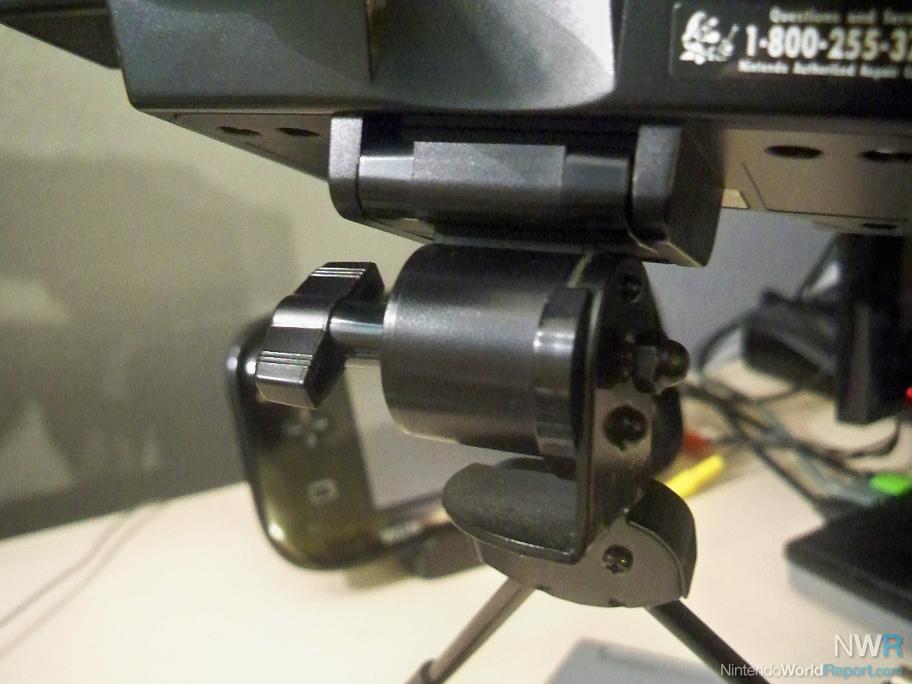 The base of the goggle housing clacks into the stand like an alligator clip. No, seriously, it does.
The controller houses all six AA batteries and looks like some unholy amalgamation of the GameCube and NES controllers. Yes, there are two D-pads. No, it's not clear why. There's also a power switch in the center.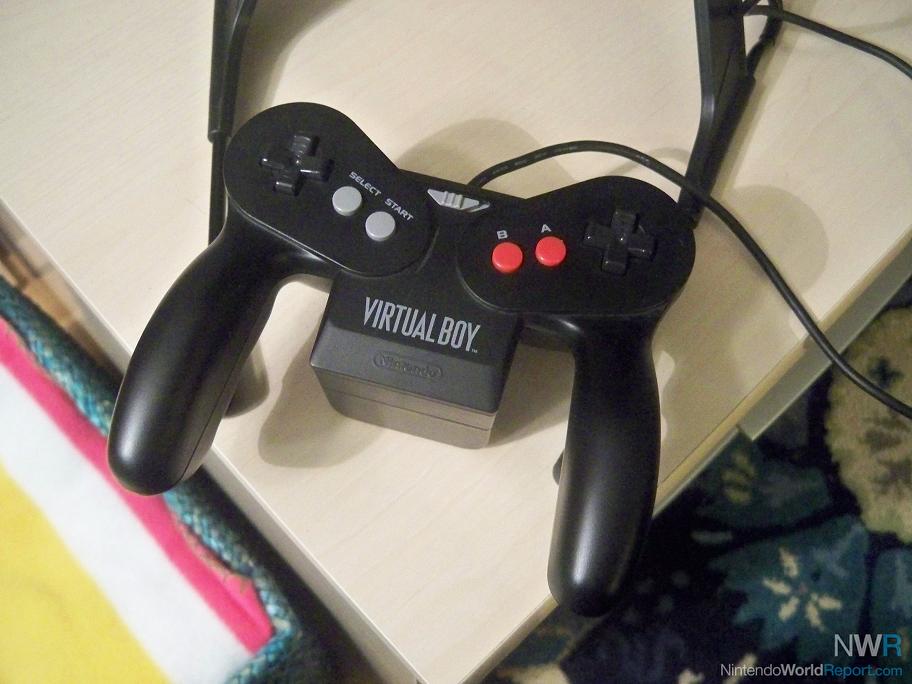 See, maybe a GameCube controller came from the future to protect the NES controller's son from...the evil...Sony controllers? I didn't really think this through. Anyway, the Virtual Boy controller is John Conner.
Notice that the goggles have two adjustment controls: The IPD (Inter-Pupil Distance) dial matches the distance between the two screens within the goggles. "This is the same adjustment you make when using binoculars," says the instruction manual. Then there's this FOCUS slider, which adjusts image sharpness. "Failure to properly adjust the Virtual Boy may result in headaches, nausea, dizziness, or blurred vision." Thanks, Nintendo!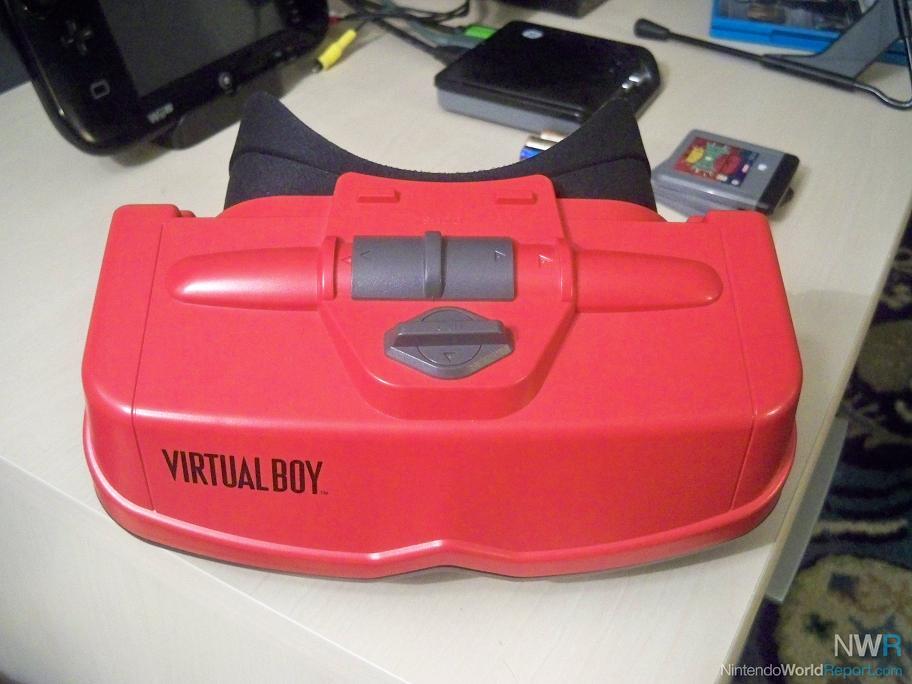 I love and hate this machine at the same time.
My system came with two copies of Mario Tennis, Wario Land, and some Baseball game that I'll never play. Let's plug one in!It's tough to know where to begin. The screens are really, really tiny, and you can kind of tell that they're a few inches from the housing. I can see the space in front of them. For reasons I can't possibly comprehend I need to wear my glasses when using this system, even though I'm near-sighted, because otherwise the image is hopelessly blurry. I can read and play handheld games without my glasses, but when the image is two inches from my face? Apparently I'm blind as a bat. If anyone has a theory as to this strangeness, please divulge.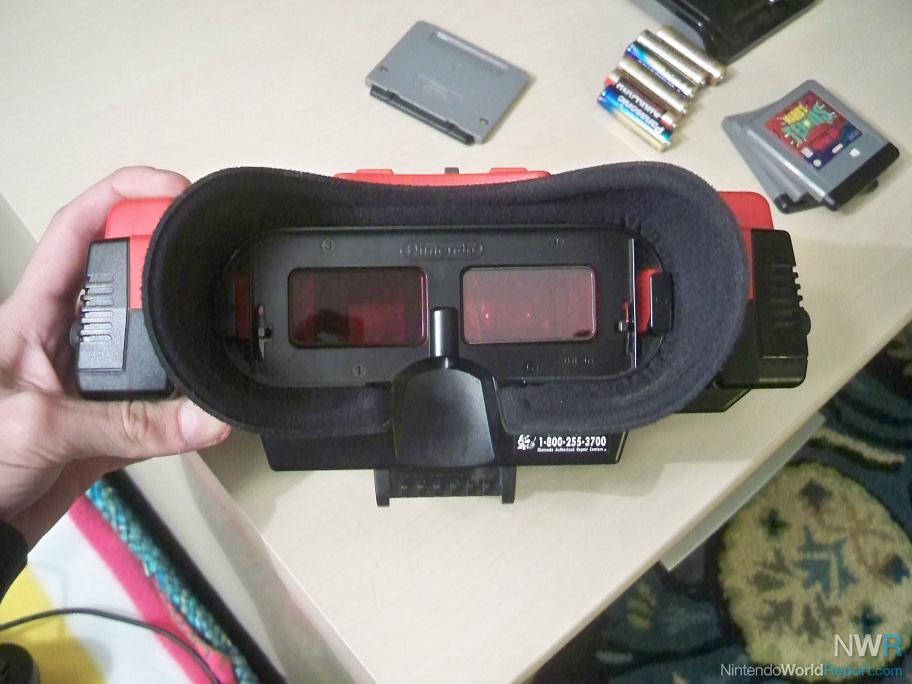 I'm just amazed at how much plastic and technology surrounds a screen that's probably the size of a projector slide.
Oh, by the way, everything is red and black. Nintendo couldn't get color displays to work well, and besides they were cost-prohibitive. So every game is red and black. This isn't as horrible as it initially sounds, but it takes some getting used to in Wario Land. The sound comes out of the housing itself from speakers, one on either side (stereo).
The Virtual Boy's 3D effects range from impressive, given the technology, to barely there. Wario's facing arm always appears to be on a closer plane than the rest of him and many of the stages have him leaping between the foreground and background. Mario Tennis makes surprisingly good use of 3D, although I find that the viewpoint makes judging the ball's distance difficult.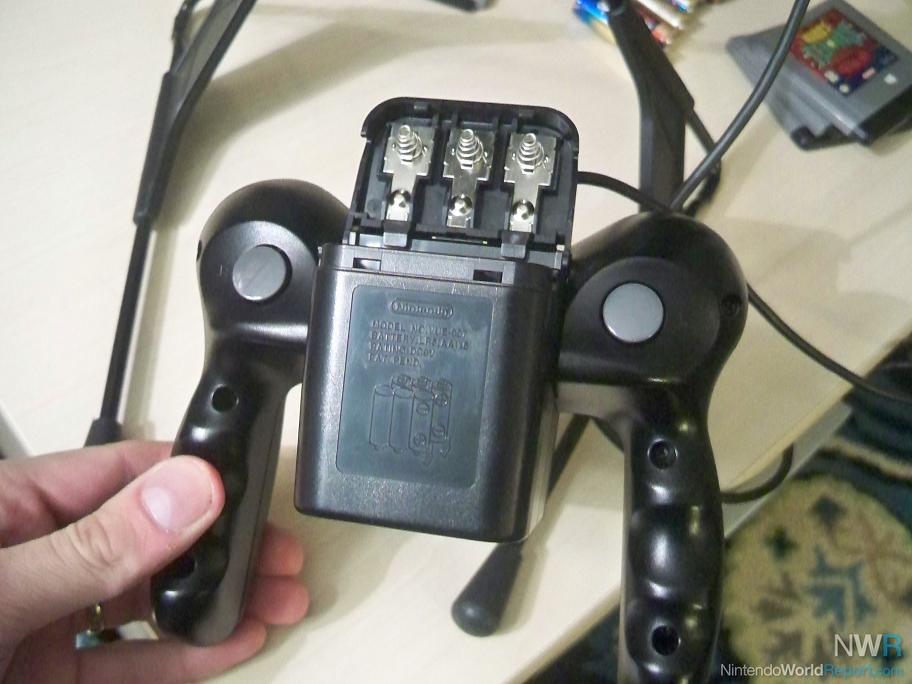 I love those primitive "shoulder buttons."
While I have yet to experience headaches or nausea, I can tell you that the Virtual Boy just isn't much fun to use. Since there's no chin-rest your muscles are responsible for keeping your head in the right position, and this becomes tiring after awhile. Nintendo was planning on releasing a head-strap, but the Virtual Boy didn't last long enough for that to happen.
The one picture we took of me playing the device turned out poorly (our house has like one lamp that gives off good lighting), but don't worry. I'll update this post in due time. But at least you can get some idea of the horror that is the Virtual Boy. This thing could only be produced in the 1990's, the same era that gave us The Lawnmower Man and Jurassic Park: Trespasser (YEAH REMEMBER THAT?!). Truly, we were on the cusp of attaining true virtual reality, but the Virtual Boy sank that dream. Fortunately, we are blessed with the Virtual Boy's immediate descendant: the 3DS, which does 3D effectively and without the need for special, oversized, hilarious goggles.