E3/Nintendo Direct Edition.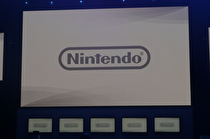 It's an extremely busy week in the world of gaming, as a Nintendo Direct event surfaced last weekend, and with E3 occuring in Los Angeles over the past few days. Despite the business, Nintendo is still apt to deliver some content to the eShop in Japan. Let's take a look:
3DS Downloadable Titles
Azito 3D Kyoto – 500 yen
Ikkitōsen! Smash Heroes – 400 yen
Virtual Console
Link no Bōken (Zelda II: The Adventure of Link, Famicom) – 500 yen
Video Content
Similar to last year, Nintendo made a few bits of content available for E3 this year. They've also made the E3 Press Conference and the Nintendo Direct Pre-E3 2012 videos available, in their entirety, for streaming on the eShop. Currently on the eShop in Japan, gamers can watch Wii U trailers for New Super Mario Bros. U, Pikmin 3, Project P-100, the developer roundtable, and and three special Iwata Asks interviews. There are also downloadable 3D trailers for New Super Mario Bros. 2, Luigi's Mansion: Dark Moon, and Paper Mario: Sticker Star.
I apologize for the somewhat gimped update this week. Expect things to return to normal next week!