Alex conducts a serious discussion about playing video games while using the bathroom.
Ah, the bathroom. To some, a place that's always business, all the time. For some like me, however, it is a sanctuary of comfort and relaxation. Naturally, all my handheld gaming systems have been broken in by this one small room at one time or another. These five games are those which turn 10 minute breaks into two hour lounging sessions, the kind that make your parents question just what exactly their child is doing in that restroom.
5. Tetris: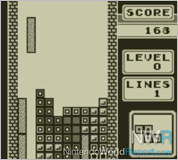 Whenever this game turned on, it's like the entire concept of time decided not to exist anymore. Every skill level was like its own game, and every music track felt like its own adventure. The thing is, I don't even love this game. I think it's really good, but its inclusion on the list is due more to how the level of focus this game demands causes you to forget about bodily functions and focus on the game until faint knocks are heard on the door 45 minutes later.
4. WarioWare, Inc.: Mega Microgame$!: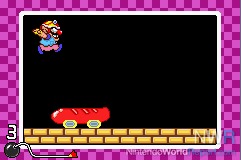 I've beaten the entire GBA game in one bathroom sitting. That's all you need to know.
3. Animal Crossing: Wild World: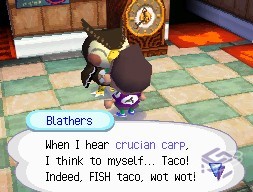 This game is not well-equipped for bathroom breaks; its place on the list is simply a result of my refusal to stop playing when I needed to go. Actually, the game would be terribly inconvenient if it weren't for sleep mode on the DS. The great thing about this game is how free-form it is. Nothing you do on any day, outside of the turnip market business and holiday activities, actually needs that much attention, and most tasks can be simply picked up and dropped on a whim. The only "issue" is that bringing this game into the bathroom will typically result in you sleeping in a place other than your bed that night. Animal Crossing is just that good.
2. Pokémon Franchise: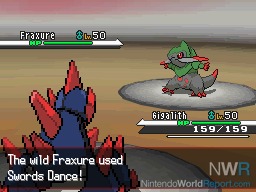 There's a certain charm to playing the original Pokémon games that Black and White just can't match, but I decided to include every main series Pokémon game for this entry. These games are so damn addicting—one bathroom session started at Viridian Forest and ended up at the far end of Rock Tunnel, three badges later. Whether it's hunting for Enteis or raising a pathetic Swinub into a tank of a Mamoswine, the level of focus and comfort the bathroom gives you makes grinding an absolute breeze. The thing is, I never actually planned on playing the game in the bathroom. It's just that, once you start getting into a five-hour Pokémon marathon, nature's calling will not keep you from becoming the very best. The sanctuary of using the bathroom caused this game to be played even when I didn't have to go, because even if your mom said bed time is eight o'clock, a closed toilet seat and a locked door would let you play as long as you wanted.
1. Super Mario Advance 4: Super Mario Bros. 3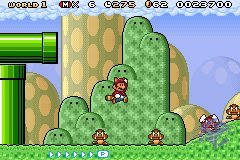 I know, I know. I thought I would have had Pokémon in first place too. But I just couldn't do it. Pokémon may be a laid back RPG, have saving everywhere, and be my favorite franchise of all time, but I just couldn't do it. Do you know why? This game is so damn perfect for bathroom play. Levels are two to four minutes apiece, they are perfectly varied, they have a large difficulty spread, and it's easy to play and be aware of all your surroundings at the same time. Want to be in and out in fifteen minutes? Bring your old SP and run through the first world to keep busy. Want to actually progress through the game, use the bathroom, and kill two birds with one stone? You can do it. Just make sure you know exactly what you're getting into. The first few levels could act as six minutes of good ol' spacing out time, while one of those damned scrolling tank levels in the eighth world can take up an entire 20 minute session. It's just perfect.