More games, demos and additional content arrive to make you all jealous.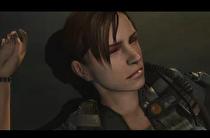 There were quite a few pieces of software that hit the eShop in Japan throughout the last week. Read on to see what you have been missing:
Downloadable Titles
Tobidasu Puricula Kiradeco Revolution – 600 yen
Shika Kari-O (King of Deer Hunting) – 500 yen
Picross e2 – 500 yen
Metal Gear Solid Snake Eater 3D demo – FREE
Theatrhythm Final Fantasy demo – FREE
Biohazard: Revelations demo – FREE
Rhythm Kaitō R Kōtei Napoleon no Isan demo – FREE
Virtual Console
Tetris – 400 yen
Video Content
There is nearly two hours of video content from the recent Nintendo Direct Conference that was broadcast recently in Japan. 3DS owners in Japan have access to the entire content via streaming as well as gameplay videos and interviews with developers.
Software Impressions
This week and next week, I am actually away from the Land of the Rising Sun visiting friends and family back in the United States. While this doesn't limit me from accessing the eShop, sadly, I can't access my beloved Itsu no Ma ni Terebi or Nintendo Video. The holidays have kept me busy with family and friends however I still had the chance to play some of the Biohazard: Revelations demo, which is essentially the same build that was found at Tokyo Game Show this year. The biggest difference with this version is that the Circle Pad Pro is supported. Be on the lookout for in depth impressions in the very near future. In the meantime, sit and cry as you wait for demos to come to the eShop in your territory.