We've been reviewing games for 10 years. Crazy, right?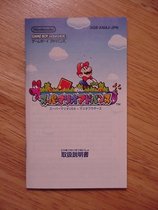 On June 10, 2001, Planet GameCube/Nintendo World Report founder Billy Berghammer posted the site's first-ever review. Billy gave the Game Boy Advance launch title Super Mario Advance a 7.5, setting in place the scoring system that remains largely the same today.
The scoring system's biggest revision was actually quite recently, as we shed section scores with the launch of NWR 2.0 last summer. Still, longtime readers likely remember the scored sections of Gameplay, Sound, Graphics, Control, and everyone's favorite made-up word, Lastability.
To complete this mini-celebration of our reviews, check out this list of the games we gave 10s:
And, for those who are interested, here is some fun data to extrapolate from this information.
Every new Zelda adventure on a home console reviewed has received a 10. Let's see if Skyward Sword breaks the trend this fall...
Jonny Metts gave four games a 10, the highest out of every staffer. However, considering he wrote reviews consistently from 2001 to 2009, there is no surprise.
Nearly every game given a 10 was a Nintendo game, except for Resident Evil 4 (Capcom), Mega Man 10 (Capcom), World of Goo (2D Boy), Naruto: Gekitou Ninja Taisen! 4 (Tomy), and Soul Calibur II (Namco).
Site founder Billy Berghammer's last review was his 10/10 Wind Waker review. A hell of a way to go out, I must say.
Metroid Prime received three 10s (if you count Metroid Prime Trilogy). The only person to review Metroid Prime lower than that was series zealot Jonny Metts, who gave it a 9.5.
There were eight 10s in 2003, the most ever. Oddly enough, nearly half of those were for Zelda games. The year following that, no 10s were awarded.