Best version of SMB EVAR!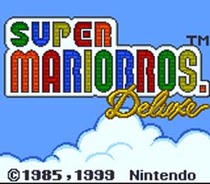 The Game Boy Color was a wonderful device that had awesome games, Links Awakening DX and Shantae among them. But there was also Super Mario Bros. DX, a "deluxe" port of that granddaddy sidescroller that took the original game and heaped additional content upon it such that even SMB masters would find plenty to do, especially if you had a Game Boy Printer. This was Super Mario Bros. turned up to eleven, packed to Blooper gills with modes and unlockables.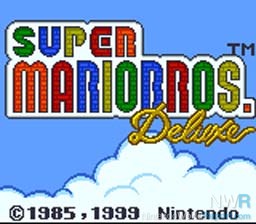 Oh, the original game is in there, of course, but there's also a challenge mode. You must achieve a certain high score in every stage AND find Red Coins and a Yoshi Egg in every stage! Nefarious! Better still, accruing a certain aggregate score in the main game (an easy feat for any hardened Nintendo vet) unlocked The Lost Levels (though not called that). It was modified to be easier than the original game or the Super Mario All-Stars version. But oh yes, dear readers, I beat that game. I beat it hard. Another points-based unlock is You vs. Boo, in which the player must race a Boo through several customized stages filled with obstructions. Beating one Boo unlocks its much-faster successor, so this mode proved quite challenging.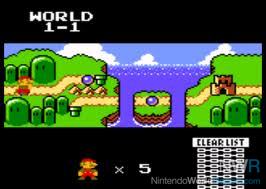 The "Toy Box" area of the game involved a fortune-telling card game, a calendar (GBC as Blackberry), and several pictures that one could print out on the Game Boy Printer, even to the point where you could make little comics—text bubbles include—featuring the Mario characters. The better you do in challenge mode, the more pictures you unlock. One other nice feature in the Toy Box is the Yoshi Egg Roulette. Spin the wheel, and a screenshot from a random stage will pop up to give you some indication of where the Yoshi Egg is in that stage. Very helpful!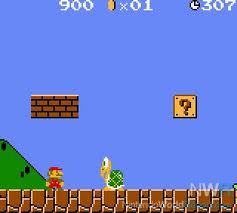 Finally, there was an awesome two-player mode. Memory fails me as to whether players had to use the link cable or whether the IR sensor was sufficient, but the mode was basically like You vs. Boo without the Boo, and Mario and Luigi raced through the customized stages in an effort to be the best there ever was.
Now, the game did suffer from one flaw: because of the GBC's resolution, the game appeared to be a little too "zoomed-in," so you'd have to hold various buttons to scroll the screen left, right, up and down to really see everything. However, it really wasn't a hassle, and being so familiar with the original game, I never really found it necessary. It certainly needed to be done during The Lost Levels, though, as I was completely unfamiliar with that sequel at the time.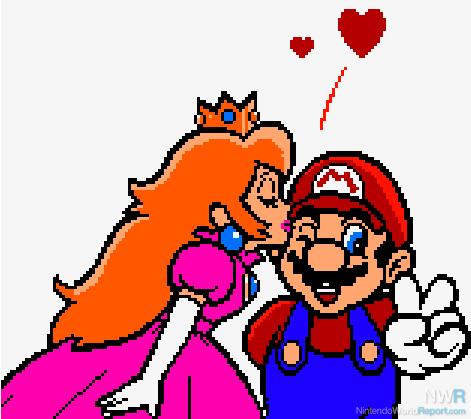 The game's not terribly hard to find and it's one of the best offerings on the Game Boy Color—a system I wish I still had a working version of. You may recall that Nintendo tried to create an independent "Virtual Console" on the GBA by releasing several "NES Classics," including Super Mario Bros., the two NES Zelda games, and the original Castlevania. I was stupid enough to buy them all except SMB, because I had the superior version already (and it worked fine on GBA). If you stumble over a copy of SMB DX, I recommend picking it up without a second thought—it's the best version of that game.