Shall I compare a game to a summer's day?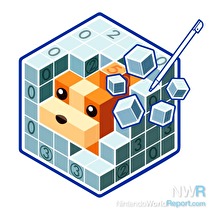 A long time 'go HAL Labs made 3D Picross
And from the word go, that game had my heart
Its logic puzzles oft put me at a loss
No matter, I played the hell out of that cart
Soon after that time Nintendo told of the 3DS
And its magical screens of stereoscopic 3D wonder
Posthaste we thought 3D Picross could be a success
If HAL was not at work, surely it's a blunder
Five long years did pass by and a word 'rose
Picross 3D 2 was set to launch in Japan
The magic was back filled with twists and Amiibos
Surely bringing this game worldwide was the full plan
But 'til Nintendo does confirm the game for here
I'll play the first rolling a sad single tear
Picross 3D 2 is due out on October 1 in Japan. Here's to hoping for a surprise late 2015 release in America!