Nintendo is lagging behind its competition with multimedia support. It's time for a change.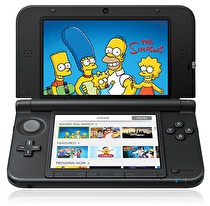 Whenever a Nintendo system launches, the only thing that truly concerns me is what games will I be able to play. After a while I crave more. That's when applications come in handy. With the 3DS and Wii U, apps have been few and far between, and if Nintendo wants to compete for sales, they should reach out and bring more to their platforms to add more value.
Let's face it, at the Wii U's price of $299, multimedia content is severely lacking when compared to the Xbox One (being dropped to $349) and PlayStation 4 ($399). While I understand the Wii U is a gaming console first and foremost, the reality of the market shows that many people, especially those outside the core gaming crowd, determine value by what a system can do. When spending hundreds of dollars, the average consumer looks at these features to make their decisions.
While the Wii U and 3DS both have Netflix, Hulu, and YouTube, and the Wii U has Amazon Instant Video, there is room for so much more. Here are a few suggestions:
eReader, Kindle and Nook: Reading on phones and tablets has become commonplace, I see no reason for Nintendo systems not to do the same. The 3DS would provide a convenient way to bring books wherever you go. The Wii U GamePad could easily serve as an eReader with Off-TV Play. A partnership with a company like Amazon or Barnes and Noble would bring a lot of attention to these devices, and could get people hooked on gaming in the process. Buy a 2DS as a really cheap eReader for your kid, and hey did you know you can play Mario on it, too? Comic books are also worthy of an app, specifically Comixology (also owned by Amazon). The Wii U and 3DS could both handle these kind of applications, and the fast speed of the New 3DS could make everything run even more smoothly for new handheld adopters.
UltraViolet: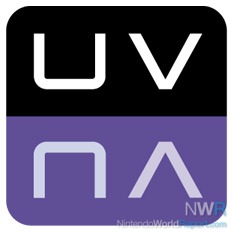 Services like Vudu allow consumers to watch digital copies of movies anywhere on any device using UltraViolet. Throw it on to the 3DS and Wii U, and now both systems would have large video libraries for rent or purchase, without having to set up a whole different movie store interface for the eShop akin to the PlayStation Store.
Personal Videos: Now that the New 3DS allows users to sync data over WiFi, why not let users put their personal mp4s on the microSD card? While it is possible with the camera app, a dedicated app for videos longer than 10 mins, would be useful. Nintendo's own 3D videos could be stored here too, like trailers for movies and maybe purchasable versions of Miyamoto's Pikmin Shorts.
While Nintendo systems may be missing many services that other systems have, they are still great devices. A few more features would go a long way this holiday season and beyond into convincing consumers to go the Nintendo route.