Buy two Kirby SNES games and get the third for free, and here's how!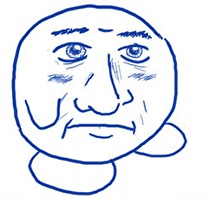 Nintendo surprised gamers this morning by not only putting Kirby Superstar, Kirby's Dream Course, and Kirby's Dream Land 3 on the Wii U eShop, but also by revealing a deal that allows you to get one of them for free, if you buy the other two! How does this deal work? Fairly simple, actually.
The great thing about this deal is that it's valid whether you're purchasing the game for the first time, or upgrading your Wii Virtual Console purchases. Depending on whether or not you purchased the games previously, you can get all three titles for $15.98, $9.49, or a measly $3!
For example, I already owned Kirby Super Star on the Wii Virtual Console, but not Kirby's Dream Course or Kirby's Dream Land 3. So I went to the special promotion page on the eShop, bought Kirby Super Star for $1.50, and then Kirby's Dream Course for $7.99. When returning to the promotion page, or just going right to the info page for Kirby's Dream Land 3, it shows me that the game is downloadable for free!
As someone who's been critical of the way Nintendo prices some of their Virtual Console titles, I'm glad to see this initiative of making things a bit more affordable for gamers. Let's hope they keep deals like this up in the future!