The Deal Machine returns with four cheap games for sociopaths.
Back in May I unveiled my latest creation: The Deal Machine. Dealy, as I affectionately call him, is designed to collect pricing and review data on Nintendo DS and Wii titles. The information Dealy collects is then collated and issued to me in random chunks.
In simple terms: The Deal Machine gives me four random cheap games that got respectable (if not great) review scores. All Wii games are sub-twenty dollars and DS games sub-fifteen. To date, Dealy has failed to produce a DS title. I'll talk to him about it.
In the last month Dealy has undergone a series of upgrades, designed to offer you the best deals possible! These upgrades have left The Deal Machine angry and broken. I am afraid. I was able to get him to crank out four titles to fill your gaming needs for the next month. His selections hint at some kind of anger at my tinkering.
Hit me, Deal Machine!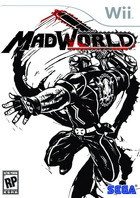 MadWorld
– So you're telling me that for under $20 you can chainsaw fools in half? Where do I sign up? Uncompromisingly brutal it's also uncompromisingly affordable. It's still short, which is probably good, because this much violence cannot be good for one's long term mental state. Did I mention the game is in black and white…and red (of course)? HOW WAS THIS NOT A HUGE SUCCESS ON WII? Not a game for children. Not a game for the weak of stomach. Not really even a game for normal people, MadWorld is more of a game for sociopaths. Cheap, colorblind, attention deficit, sociopaths.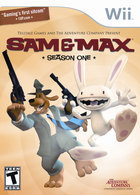 Sam and Max: Season One
– Speaking of sociopaths, you can now get six episodes of Telltale's revival of the classic point and click adventure franchise for less than four servings of convenience store nachos (Note: That comparison makes sense if you played them). I'm not saying the employees at Telltale are sociopaths, but the titular Max sure is. Sam and Max are a dog and rabbit… thing engaged in old school gumshoeing mostly, by blowing things up and joking about horrible acts of sadism. It's funny! Honest!
Uh… next game, Dealy!

Blast Works: Build, Trade & Destroy!
– Our first scrolling shooter is a weird game. Your aircraft is made of blocks. You blow up enemies made of blocks. You can add those blocks to your ship and make a bigger ship (out of blocks). Blow up blocks! Add blocks to your ship! Turn your svelte block fighter into a hideous block amalgamation and a blocky testament to the block destruction you have caused. Blast Works offers a level editor, where you get to build your own stages, out of blocks if you can't guess.
Blocks.
They can't all be funny. Bring home the deals!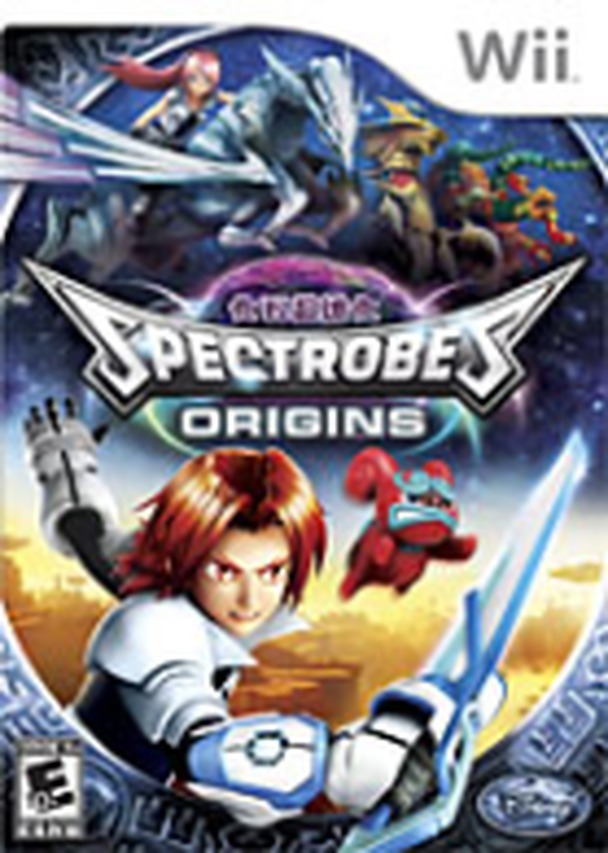 Spectrobes: Origins
– I played Disney's monster battle game back at E3 2009. I remember the person showing it off assuring me that this is not a Pokemon clone, and that Disney has a strong commitment to the Spectrobes franchise across various forms of media. At one time this claim had some merit; the Spectrobes franchise had a unique element: you have to dig up your Spectrobes, remove the dirt and rock that encase them, so you can revive them and do battle. Sadly for Spectrobes, Pokemon Diamond and Pearl happened. So did Fossil Fighters. To be honest there are probably ten other monster battle games where you dig up rocks and transform them for digital cock fighting. Most of those games are on the DS though, so if you need digital monster battle on Wii… eh.
So there you go; four games for under $80. I would advise against buying Spectrobes alongside MadWorld, people will have questions. I cannot answer them. I merely give voice to my creation's designs. So if you're a sociopath who enjoys playing with blocks, and you like to watch animals fight (although we did already establish you're a sociopath) then this month's Deal Machine has done you right!