Put aside your hoop dreams, you've got a war with an ancient god to deal with.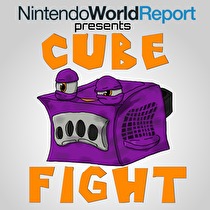 Subscribe via iTunes (Please rate and review, too!)
In 2002, the GameCube entered its first full year with a bang. The system already had a number of high quality exclusives, but things were really just getting started. Our first two Nintendo games to duke it out in the new year are NBA Courtside 2002 and Eternal Darkness: Sanity's Requiem. That's right, we have a straightforward basketball sim starring Kobe Bryant and a psychological horror game which tries to convince you that you're going insane. Could these games be any more suited toward comparison? Yes, probably.
As always, each game is judged 0-10 on three categories:
Legacy / Importance
The Test of Time (How well does it hold up)
The Fun Factor
Regardless of those three ratings, the two intrepid hosts will then reveal who they believe should move on in the tournament simultaneously. Will they agree, or do things get hairy here? Can Kobe dunk on Dyack?!
Look for new episodes of Cube Fight at the incredible pace of once per month. We'll see you in October.