You got your X-Wing trapped in my Monkey Ball!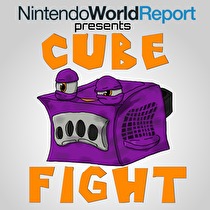 Subscribe via iTunes (Please rate and review, too!)
After a short delay, we're back with another episode of Cube Fight, the podcast where Neal and Andy make GameCube games fight each other for our amusement. Rather than a head-to-head match-up, this episode deals with all of the 2001 third party games that wouldn't otherwise be eligible for discussion on Cube Fight.
Next time, we'll be comparing Eternal Darkness to NBA Courtside 2002 inside of a steel cage* as we continue down the path to determine the best Nintendo-published GameCube game ever made.
*steel cage optional