UPDATE: A winner has been decided!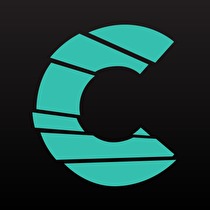 UPDATE: The winner of the contest is @Logan_B_Hill, who has sent us the following reply: ''Arcade game. A perfect blend of skill and bravery. Something I can play a thousand times and enjoy each time.''
The good people at Curve Digital have been providing Nintendo gamers with a lot of entertainment lately, as you can find a great variety of their titles on Wii U. Their love for indie games now crosses over to the Nintendo 3DS platform with the release of Titan Attacks this week. The hit game OlliOlli will also make an appearance on both 3DS and Wii U in a week from now.
To celebrate all things Curve and Nintendo 3DS, Nintendo World Report is working together with the publisher on a very special contest. To the winner goes a shiny New Nintendo 3DS system, on which you can experience these modern classics!
What do you need to do? Well, first of all, hop on over to Twitter and make sure that you are following us (@Nintendo_NWR) and Curve Digital (@CurveDigital). Next, you will need to tag us in a tweet or two and answer the following question:
What do you look for in an arcade game?
When the entries are in, the best entry chosen by our judges will receive a New Nintendo 3DS! Can't get much curvier than that!
You will have to be quick, though! Entries close on March 6, 2015. For the rules and further instructions, check out the information below.
RULES:
1. To enter, send a tweet (or two) to the Twitter accounts @Nintendo_NWR and @CurveDigital. You will need to answer the question: "What do you look for in an arcade game?" Please note that only followers of both accounts can enter this competition. Only one entry will be accepted per person.
2. The contest is open to residents of North America and Europe only.
3. The deadline to enter is March 6, 2015 at 5:59PM ET/2:59PM PT/23:59 CET/22:59 GMT
4. The winner will be contacted via Twitter on March 8 and asked to send a mail to an email address to be disclosed to the winner at that point in time. If the winner fails to respond after one week, a new one will be chosen.
5. The winner is chosen at the discretion of the judges and isn't open for review.
6. The prize is one (1) New Nintendo 3DS system. It can't be exchanged for different physical/digital goods or money.
7. Nintendo World Report and Curve Digital reserve the right to change the rules at any time, without advance notice.
Many thanks to Curve Digital for working with us on this competition!