Daan puts up with a lot for the sake of this show.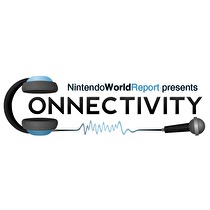 Subscribe via iTunes (Please rate and review, too!)
Hello and welcome to episode 209 of Connectivity. Nick's internet was still out as of the recording date, so Daan assumes the host's chair again. He is joined by Bryan and a relocated Adam.
The first segment is an extended What We've Been Playing segment. Adam has been concentrating on Pokémon matters with a Go update as well as a look at Pokémon Omega Ruby and the many misadventures that ensued. Bryan is currently waist-deep in Metal Slimes, as he received Dragon Quest VII for review just before the show, and escaped with the Epoch in Chrono Trigger (DS version). Daan has been subjecting himself to some of Skunk Software's finest, because someone had to. Thankfully, the new StreetPass Mii Plaza games prove there is some quality left in this industry.
Following that, it's a look back at the September 1 Nintendo Direct. Though upstaged by recent mobile news, the Direct did provide 3DS owners with fun and a bit of mystery going into 2017.
Nintendo World Report is now on Patreon, and high rollers can name their topic for Connectivity, so head over to our Patreon page if you want to support us.
Connectivity has joined Twitter, so be sure to follow @ConnectivityNWR to be up to date on any announcements. We are wanting more listener participation, so feel free to ask questions, they may show up in the show!
Send us your listener mail by clicking here.
This episode was edited by Donald Theriault. The Connectivity logo was provided by Andrew Brown, and the opening theme song was provided by Perry Burkum. Check out more of Perry's music at Bluffs Custom Music.