Live from a lighter timeline.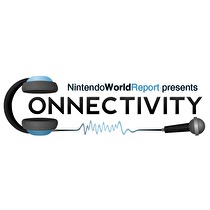 Subscribe via iTunes (Please rate and review, too!)
Welcome to another brand new episode of Connectivity. This week, Nick, Adam and bench editor Donald are joined by Becky Hollada.
For the first segment, Becky has been catching up on Fire Emblem Fates, while Adam is just about done with Twilight Princess HD, Donald is recovering from a review game gone awry by falling into a Pokémon Shuffle hole and Nick is playing what he can of Paper Mario as well as Star Fox Zero. After that, we answer a listener mail on our dreams for the NX's Virtual Console. To bring it home, we discuss Nintendo's E3 plans (recorded before they clarified that there will be no digital event) and other stories from Nintendo's financial statements.
Music from this episode is the Expert Stage music from Pokémon Shuffle, and the Jungle music from Contra.
Nintendo World Report is now on Patreon, and high rollers can name their topic for Connectivity, so head over to our Patreon page if you want to support us. Connectivity has joined Twitter, so be sure to follow @ConnectivityNWR to be up to date on any announcements. We are wanting more listener participation, so feel free to ask questions, they may show up in the show! Lastly, we need your Listener Mail! Please send in some hard-hitting questions for the Connectivity gang to ponder over: the address is connectivity@nintendoworldreport.com
This episode was edited by Donald Theriault. The Connectivity logo was provided by Andrew Brown, and the opening theme song was provided by Perry Burkum. Check out more of Perry's music at Bluffs Custom Music.