Connectivity returns with an attack from the max.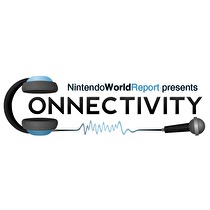 Subscribe via iTunes (Please rate and review, too!)
Welcome to a brand new episode of Connectivity.
This episode sees the return of Kim Keller and Josh Max, along with Becky Hollada and Nicholas Bray. Josh, Kim and Becky mostly talk about their experiences and thoughts on the latest Fire Emblem games for the Nintendo 3DS, while Nick ends up talking about Goldeneye 007 and Snowboard Kids for the Nintendo 64.
For the discussion topics this week we feature some general thoughts on E3, NX and various other bits and pieces, including a smaller discussion on our favourite console launch memories.
The musical selections on this episode include Rookie Mt from Snowboard Kids, Throwback Galaxy from Super Mario Galaxy 2 and a performance of the Fire Emblem theme from the Tokyo Philharmonic.
Connectivity is on twitter, so be sure to follow @ConnectivityNWR to be up to date on any announcements. We are wanting more listener participation, so feel free to ask us any questions, they may show up in the show!
Send us your listener mail by clicking here.
Thanks for listening.
This episode was edited by Nicholas Bray.
Connectivity logo created by Andrew Brown
Connectivity theme created by Perry Burkum. Hear more at Bluffs Custom Music.