Time for some more Pokémon chat, along with a mini interview.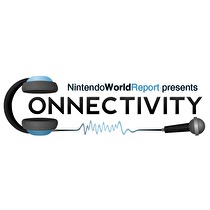 Subscribe via iTunes (Please rate and review, too!)
Welcome to Connectivity 199.
On this episode, Nick, Adam and Neal kick things off with some discussion on Zelda: Twilight Princess HD, along with some other Zelda chatter. After that, Adam brings in some Nontendo discussion detailing his recent purchase of a PS4 and feeling unsure of what he should be playing. Nick chimes in at the end with some brief thoughts on the UltraHDMI mod for the Nintendo 64. (Video Overview of the UltraHDMI)
After the intro segment, we head into a small interview with Andrew Vargas, who is trying to recreate accurate replacement parts for the Nintendo 64 analog stick. His recent Kickstarter has already been funded, so take a listen to learn a bit more about the project.
For the main topic, we continue with the Pokémon theme from the last episode to talk about the Pokémon anime.
The musical selections on this episode include, Throwback Galaxy from Super Mario Galaxy. Along with a couple of tracks from the original Pokémon anime.
Connectivity is on twitter, so be sure to follow @ConnectivityNWR to be up to date on any announcements. We are wanting more listener participation, so feel free to ask us any questions, they may show up in the show!
Send us your listener mail by clicking here.
Thanks for listening.
This episode was edited by Nicholas Bray
Connectivity logo created by Andrew Brown
Connectivity theme created by Perry Burkum. Hear more at Bluffs Custom Music.