We talk about a pink blob, NX, collecting and more.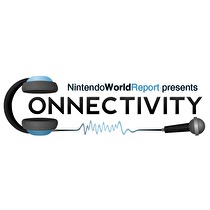 Subscribe via iTunes (Please rate and review, too!)
Hiiiiii and welcome to Connectivity 185!
This week, Nick, Neal and Addison band together to chat about the pink blob himself, Kirby. To kick things off however they chat a little bit on what they have been up to. Discussion points include, Legend of Kay Anniversary, Etrian Odyssey and some Dragonball Z: Resurrection F.
For the main topic, the trio start out discussing Kirby 64: The Crystal Shards for the Nintendo 64, touching on that games director and history before moving onto chat about some of their other Kirby experiences and thoughts.
After the Kirby talk, the guys jump into some listener mail. The topics include thoughts on whether the NX will feature backwards compatibility with the GamePad, more on the passing of Mr Iwata and what the future may hold for the CEO position, before finishing up with what our collecting habits are like.
Don't forget that the NWR Connectivity Live show will be happening next week. The show will be hosted on Google Hangouts and will be kicking off on August 28 at 9PM Eastern. Check out the article for more information here.
Be sure to send us your listener mail by clicking here.
Thanks for listening.
This episode was edited by Nicholas Bray
Connectivity logo by Andrew Brown