We throw around some Zelda ideas and answer some listener mail.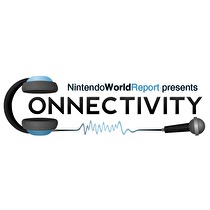 Subscribe via iTunes (Please rate and review, too!)
Welcome to episode 181 of Nintendo World Report's Connectivity podcast. This week we try out a slightly different format than usual, both topics are presented as a continuous recording instead of two distinct segments.
First up we have Nick, Becky and special guest Karl Castaneda warming up with a brief chat about what they have been up to. Then the trio dive into a discussion about what they would like to possibly see from the Zelda series in the future. Zach Miller also joins them partway through.
After a break, the gang pull out the mailbag and answer some questions relating to online voice chat, video game guide usage and the possibility of Nintendo supporting games more as a platform over a longer period of time through DLC.
Be sure to send us your listener mail by clicking here.
Thanks and please enjoy the episode.
This episode was edited by Nicholas Bray
Connectivity logo by Andrew Brown