This week, we go all out discussing Smash Bros. for Wii U and Pokémon Omega Ruby and Alpha Sapphire!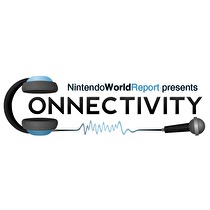 Subscribe via iTunes (Please rate and review, too!)
Hello! We are back from our Thanksgiving break and have a great, super-packed show for you this week.
Kicking things off, Scott, Mike, and Zach discuss their two-week impressions of Smash Bros. for Wii U. The guys break down their favorite new characters and modes, rave over the silky smooth online play, and compare the newest entry to its mostly reviled predecessor.
After that, Alex, Bryan and special guest Joe Merrick of Serebii.net go in-depth with Pokémon Omega Ruby and Alpha Sapphire. These Pokémaniacs discuss how the re-imagined games compare to the originals, analyze how modern elements are implemented, and talk about what generation deserves the next revisit. There are some light spoilers in this segment; you've been warned!
You can send us listener mail or your submission for best Smash Bros. music by clicking here. And if you have a moment, please rate and review the show on iTunes. We'll see you next week!
This episode edited by Scott Thompson.