DKCR3D, an interview with Yacht Club Games, and the return of Daan's Quiz Show are all on this week's Connectivity.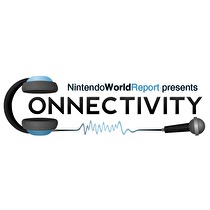 Subscribe via iTunes (Please rate and review, too!)
Welcome to the club that's made for you and me: Connectivity! You sure are in for a treat this week. We've got three segments for you.
First up, Neal and Zach discuss Donkey Kong Country 3D Returns as this episode's Game of the Week! It just became available as a Club Nintendo Platinum reward, but is it good enough to claim? Hopefully we can help you come to a solid conclusion.
Then, Aaron chimes in with an interview with David D'Angelo and Ian Flood of Yacht Club Games about the supremely awesome Shovel Knight! It's only the best game ever, so this is sort of a big deal.
Finally, Daan is back with another installment of his quiz show. I hope your brain is ready for this.
Please send in your listener mail questions, you know we love them. You can submit them to us by clicking here. Also, please take a moment to rate and review the show on iTunes. It really helps!
This week's episode edited by Mike Sklens and Daan Koopman.
"An Underlying Problem (The Lost City)" and "The Claws of Fate (Mole Knight Battle)" by Jake "Virt" Kaufman.