Non-tendo E3 reactions and some Pushmo World talk!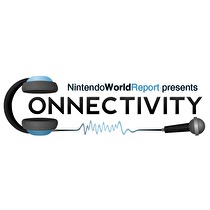 Subscribe via iTunes (Please rate and review, too!)
Hello and welcome to Connectivity! We're still recovering from E3 around here, but we do have a packed show for you.
First, Scott and Neal talk about the just-released Pushmo World. The guys go over how the 3DS standout makes the jump to Wii U and whether Pushmo-experts should take the plunge. Also, if you are playing the game and making your own puzzles, send the QR codes to us! We'll play them and talk about them on another episode. Extra marks if you make a Connectivity puzzle.
After that, Addison and Alex return to E3 with a look at the non-tendo conferences. Microsoft, Sony, Ubisoft, EA; they go through each conference and discuss what impressed them. Then they do a little Nintendo reflection, too.
Be sure to click here to send us your listener mail. We got a lot of great reaction mail that we're going to read next week, so be sure to get your thoughts in, too! See you then!
This episode edited by Scott Thompson.