Mario Kart 8, Conception II, Tomodachi Life, NES Remix 2, and a whole lot more!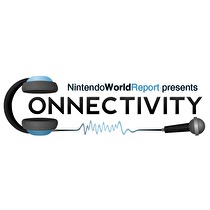 Subscribe via iTunes (Please rate and review, too!)
Hello and welcome to Episode 129 of Connectivity! We have one super-sized segment for you this week.
Daan, Addison, and special guest Syrenne McNulty come together to talk about games they've been playing and this week's surprisingly dense amount of news. The gang discusses Link Between Worlds, Mario Kart 8, Lego The Hobbit, Disney Magical World, Conception II, NES Remix 2, Tomodachi Life, and a whole lot more.
And if you missed it earlier this week, Scott, Alex, Neal, and Andy recorded a livecast about the Smash Bros. Nintendo Direct. It's embedded here for your viewing pleasure!
That's it for this week's show! Be sure to click here to send us some listener mail. See you next week!
This episode edited by Scott Thompson.