We react to the recent bevy of Nintendo news and answer a TON of listener mail.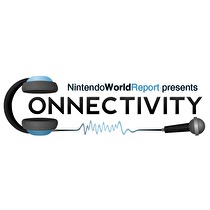 Subscribe via iTunes (Please rate and review, too!)
Welcome to episode 119 of Connectivity! We have two segments for you this week.
Kicking things off, Alex, Scott, and Zach break down the huge news from this week's earnings report. The future of the GamePad, the implementation of near field communication, DS games on Wii U, Nintendo and smartphones, and plenty more! What did you think about the reveals, and do they make you any more or less confident in the Wii U?
After that, the guys read a ton of great listener mail. Where have all the Kremlings gone? How does Nintendo World Report handle review copies of games? How does someone join the great staff here? What's the future of 3D for Nintendo? These and plenty more questions are answered!
Thank you for all the excellent listener mail. How about sending some more? You can click here to do that. Be sure to let us know what you thought about this week's big news. See you next time!
This episode edited by Scott Thompson.