In which we look into the future of Nintendo and the past of Pokémon.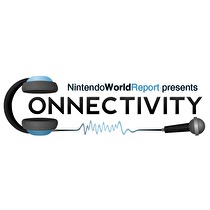 Subscribe via iTunes (Please rate and review, too!)
Here we are with yet another brand spanking new episode of Connectivity. Your second for the year 2014, in fact. We are re-ringing in the new year with two fantastic segments.
First up, we gaze into the future and preview all of the major games announced for the year so far. Will there be good ones? What about bad ones? Is Bayonetta 2 ever going to be released? Find out all these things and more!
After that, everybody's favorite segment returns. Josh stumbles back into that abandoned studio to once again find Kim and Becky. The three of them do their thing and play yet another round of Name That Pokémon. Just remember, Josh is always right.
Do you have a favorite Pokémon? Or maybe just a question you'd like us to answer? We could really use some of those. Make it your new year's resolution to send us listener mail by clicking here. And you should rate and review the show on iTunes too!
This week's episode edited by Mike Sklens.
"Polkamon" by "Weird Al" Yankovic