Red Bull Zero is utterly refreshing.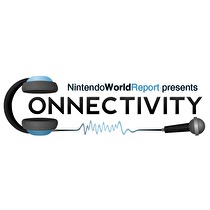 Subscribe via iTunes (Please rate and review, too!)
I hope you aren't still asleep from Thanksgiving, because over here at Connectivity we are finally awake and back in action.
First up on this week's episode, Scott, Daan, and Zach break down their favorite games from the first year of the Wii U's life. You may be surprised at their choices. You may not be. I really don't know much about you so it's hard to guess.
Then, Josh stumbles back into the studio for a third round of Name That Pokémon with Becky and Kim. Who will win? Who will lose? Will Josh explode from drinking too much Red Bull Zero? You'll have to listen to find out. Pro Tip: DO NOT QUESTION JOSH.
Finally, Connectivity's Whovian contingent reassembles to discuss the Doctor Who 50th Anniversary Special.
I swear we love listener mail, but we never answer it because you never send it in! Change that up, and send your questions and comments to us by clicking here. Also, please rate and review the show on iTunes.
This week's episode edited by Mike Sklens
"Polkamon" by "Weird Al" Yankovic