Full Nintendo Direct reactions and the finale of our Ace Attorney 5 discussion!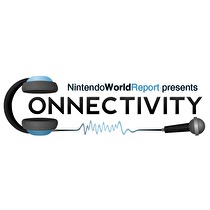 Subscribe via iTunes (Please rate and review, too!)
Other consoles? What other consoles? Let's talk Nintendo, baby!
In our first segment, Mike, Danny, Zach, and Alex breakdown this week's Nintendo Direct. From the surprising announcement of Miiverse and Nintendo Network ID support on the 3DS to the groan-inducing Super Mario 3D World spoilers, the group covers it all. Plus, it turns out two of the four have never played Super Mario Galaxy 2, and at that realization, they were summarily executed.
To avoid execution, those guys could have used a great lawyer, which brings us to our next segment. James and Alex return for the second half of their Phoenix Wright: Ace Attorney - Dual Destinies discussion. The boys don't hold back this time though, and the segment explores the game with full spoilers. So, if you haven't finished yet, you may want to beware. However, if you've bested the eShop exclusive, be sure to enjoy.
That's it for this week. As always, you can click here to send us your listener mail. Oh, and next week we won't have a regular episode of Connectivity, but there are still a few things to look forward to. Early next week we will have a roundtable episode all about Super Mario 3D World to coincide with the review, and on Saturday you can join us for our all-day podcast extravaganza benefiting Child's Play! Apart from various members of the Connectivity crew popping up on segments here and there, you can look forward to a live game of Who Wants to be a Nintendoaire where you, dear listener, can compete for fabulous prizes!
This episode edited by Scott Thompson.