Swear to me (and Mario) on this week's episode of Connectivity.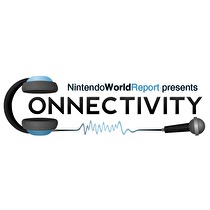 Subscribe via iTunes (Please rate and review, too!)
Welcome, foolish mortals, to episode 109 of Connectivity. We've put together a delightful selection of segments for you this week. Starting off, Neal and Scott (AKA the T.W.I.N. Twins) get together for This Week in Nintendo.
Following that, Neal, Zach, and Tyler go deep on Batman: Arkham Origins & its 3DS sibling, Blackgate. Swear to them!
Finally, Scott and Daan discuss Super Mario 3D World. That lucky European already got to play the whole game, but unfortunately he can only talk about the first two worlds. Hey, send us some listener mail by clicking here! And please rate and review the show on iTunes.
This week's episode edited by Mike Sklens.
"The Dark One" by Anamanaguchi
"Super Mario Bros. 2 - Underworld" by The Advantage