Good and bad ideas for Disney Infinity and a whole lot of Pokémon.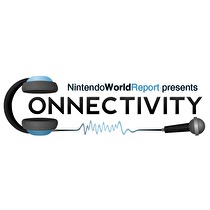 Subscribe via iTunes (Please rate and review, too!)
This week's show is perhaps a tad bit shorter than usual episodes, but we all have a really great excuse: we've been playing Pokémon X/Y pretty much nonstop. What, that's not a good excuse?
In the first segment, Scott joins Kim and Becky to discuss their recurring feature here on Nintendo World Report, "Disney Infinity: Good Idea,Bad Idea." Each week, they select two Disney franchises that would either be good or bad additions to the world of Disney Infinity. The trio go over what exactly makes a character worthwhile for consideration and then recap the picks so far.
After that, Scott, Kim, Josh and Zach gush about Pokémon X/Y. The group has been playing religiously over the past week and break down what makes this game stand above most of the rest of the series. Party compositions, favorite new features, online play; this segment covers it all.
As always, you can click here to send us your listener mail. Be sure to let us know what you think about Pokémon to this point as well as your suggestions for Disney Infinity. Until next week!
This episode edited by Scott Thompson.